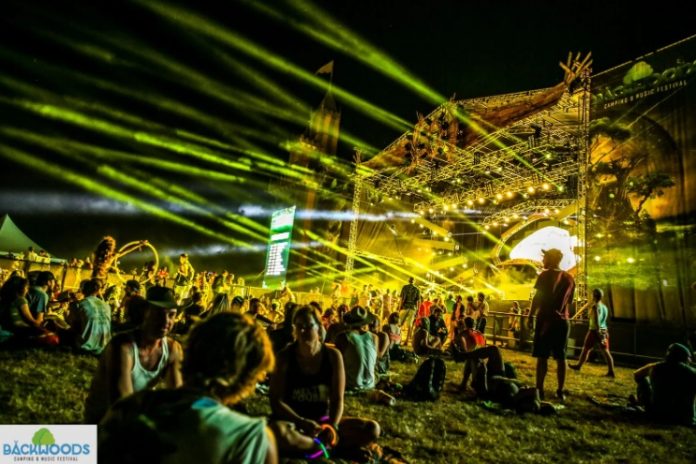 Heartbreaking news of multiple fatalities rang out this morning regarding the tragic helicopter crash that occurred during a sightseeing helicopter tour over Backwoods Music Festival in Arkansas on Sunday.
The tour gave paying attendees the opportunity to get a bird's eye view of the event, and somewhere around the launchpad, an accident occurred where the helicopter lost control and crashed. Initial reports from the accident indicated that all parties involved were found with no injuries, however, it was released early Monday that three people died in the accident, and one sustained serious injuries from the crash.
It is not clear if the surviving party was the pilot or one of the passengers, and officials have not released the names of anybody involved in the accident. According to reports, the pilot was supposed to return to the launchpad/landing zone at 7:00 pm but did not return on schedule. The crash was discovered around 8:00 pm.
After the crash was discovered the music festival abruptly ended. Participants knew that it was cut short because of the accident, but we're led to believe that everybody was okay. It is shocking to find out that the misleading information was false, and that people perished from the helicopter crash.
Arkansas authorities are investigating the accident and there is not very much information available at this time. Backwoods Music Festival is yet to make a public statement but it is certain that they are not taking the situation lightly.
The developing story will have some clarity once the investigators finalize their synapses of the situation. Information will be released to the public as it unfolds. Love and light to the families and loved ones of everyone involved.
backwoods festival- i'm really sorry to say my set has been cancelled due to the tragic helicopter crash. my heart goes out to everyone affected 🖤 love u all + hope to play for you soon

— G JONES (@gjonesbass) June 3, 2019