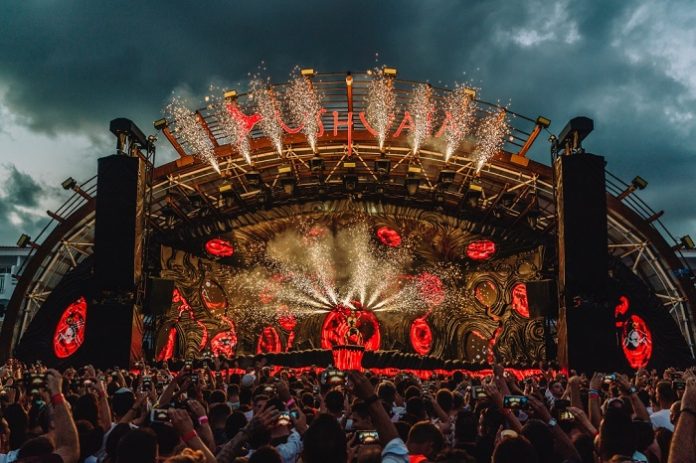 When an Ibizan legend such as Sven Väth teams up with another musical pioneer like Boris Brejcha, revellers across the white island are in for a special treat. On July 19th, uncompromising underground sounds will sweep through Ushuaïa Ibiza as Väth and Brejcha present a one-off special event at the island's iconic open-air club.
COCOON mastermind and uncompromising house and techno artist Sven Väth, will play alongside the high tech minimal pioneer Boris Brejcha for an extended set on the spectacular poolside stage, with support from regular COCOON resident Cesar Vinzent and Ann Clue from Brejcha's own Fckng Serious label. It's a nice full-circle theme for Brejcha to play alongside Väth, as Brejcha's first productions were released on Harthouse — a label that Väth co-founded.
It's part of another huge summer schedule for Väth and Brejcha, as Väth's COCOON kicked off its 20th-anniversary celebrations at Ushuaïa Ibiza and will return to the venue with Kraftwerk in September, while Brejcha will bring his unique fusion of techno, ambient, electro, breakbeat and IDM to festival crowds around the world.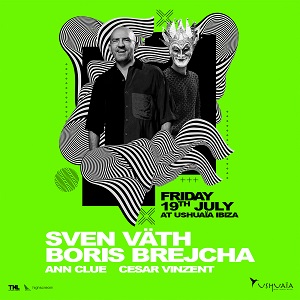 Don't miss what is sure to be another highlight in the Ibiza calendar and a celebration of all things high tech minimal! The Night League, the team behind Ushuaïa Ibiza, have diversified their musical offering once again with another new special event locked in for the season. For tickets and more information, please visit our web.
The jewel in Ibiza's party crown, Ushuaïa's dedication to bringing the most-sought after names to their world-famous stage ensures they remain one step ahead of the game every time. Based on the experiences gathered over the years, Ushuaïa Ibiza is dedicated to providing the best outdoor entertainment possible. The legendary poolside parties have been drawing in the crowds ever since the very beginning.
Tickets for the event can be purchased HERE.