Complete artistic freedom and a boundless musical direction characterise the work of influential DJ, producer, selector, curator and presenter, B. Traits. This vehement champion of the cutting edge underground scene performs at countless leading music events and is an established and respected radio broadcaster.
Her record label 'In Toto' is defined by its eclectic mix of releases, encompassing house to techno to electronica and everything in between. A self-confessed mixing and beat-matching obsessive, B. Traits's skills have been honed by her progression through different genres, so her reaction to the Xone 96 is revealing…
B. Traits attributes her love of blending tracks to cutting her teeth in the drum and bass scene, something she refers to when discussing the Xone:96's peerless sound quality:
"I'm such a fan of the 'blend' – a lot of my mixes will average something like two minutes and what's so nice about the :96 is that you can really get into the nitty gritty of the record, taking things out and bringing things in – it gives that tangible feeling again, enabling me to focus on the sound of each track and make them work together seamlessly."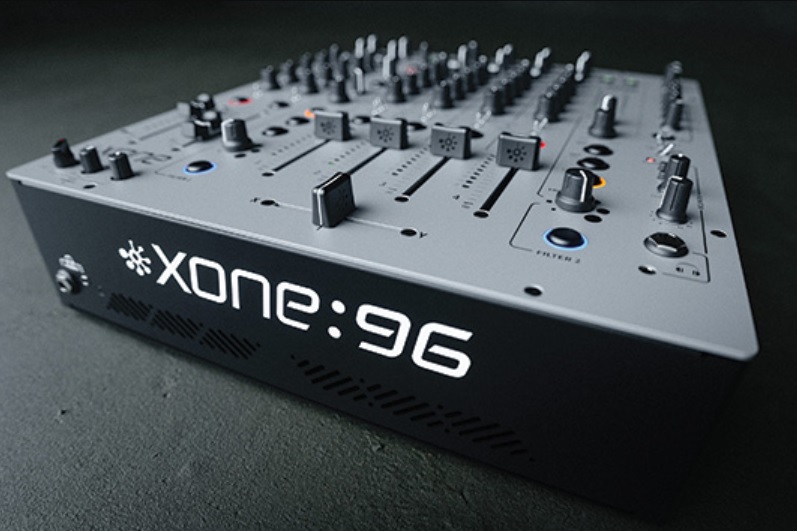 This enthusiasm for the clarity offered by the :96, prompts added praise for the mixer's booth EQ, which B. Traits unequivocally describes as a game-changer. She points out that not only does the feature enable a DJ to hear clearly what the audience is hearing but allows him or her to have greater control over their immediate environment. Pointing out that a touring DJ can be subject to a huge variation in booth audio quality, B. Traits stresses the role that the :96's booth EQ can play in helping protect hearing:
"The booth EQ is the biggest game-changer ever! For me – I'm very careful with my ears now and having EQ on the booth not only lets you hear better what you are doing for your audience but also protects you a bit more. If the monitors are poor and the highs, for example, are really loud, you can strip them out and make your environment more comfortable."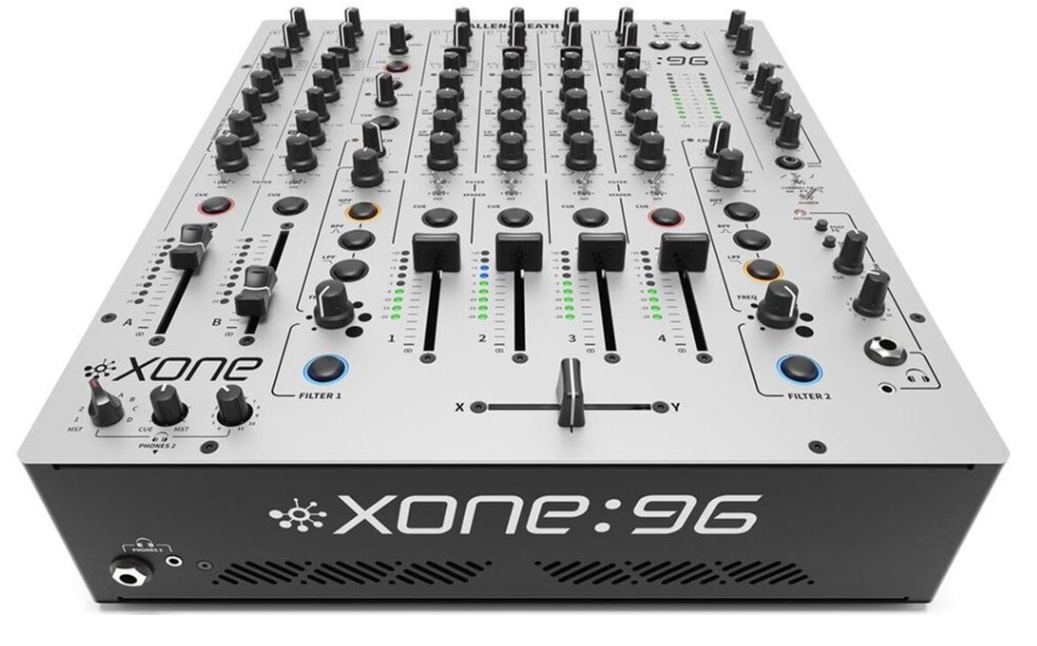 Continuing on the 'game-changing' theme, B. Traits is in no doubt that the quality of phono inputs on the Xone:96 will encourage her to play a lot more vinyl on the road, as an element of uncertainty surrounding different set ups is removed.
"I still very much appreciate playing vinyl and with the :96, the new phono lines are so crisp and clear and LOUD! That's an industry game-changer… Where I've tended not to take vinyl on the road because I'm not sure of what the set-up is going to be – like if the turntables are going to be ok – now that the :96 is there and I can demand it at these gigs, it's kind of a no-brainer that I'll be playing more vinyl and be comfortable doing so."
On stage, B. Traits exudes an obvious and genuine passion for interaction. In her words, a successful set is when "you walk off the stage feeling like you just gave the audience a little piece of yourself…" Judging by her assessment of the Xone:96, it's clear that it is set to play a key role in helping to deliver that gift for a long time to come.
Watch the video below.