Belgian hit machine Lost Frequencies has been chalking up a range of impressive collaborations in the past few years, and his new single on Found Frequencies sees him pick up where he left off.
For 'Truth Never Lies', his second single of 2019, the electronic music superstar joined forces with none other than Grammy-nominated singer-songwriter Aloe Blacc, who's best known for his work on international smash hits such as 'Wake Me Up' and 'SOS' (both Avicii), 'Carry You Home' (Tiësto) and of course his own single 'I Need A Dollar'.
Lost Frequencies has always been one to push the envelope of dance music each time he heads into the studio, and this multi-instrument masterpiece featuring Aloe Blacc is exemplary in that regard. One of his most empowering records to date, 'Truth Never Lies' builds on the unique crossover sound the young Belgian has polished to perfection and is designed to lift spirits across the music world.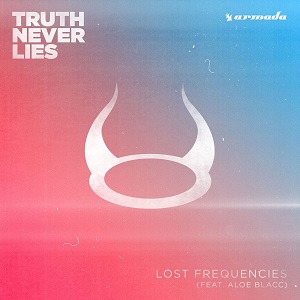 Here's what they had to say about their brand new collaboration:
Lost Frequencies: "I got connected with Aloe Blacc via various people, and I'm happy it happened because I'd been wanting to do something with him for some time now. For 'Truth Never Lies', I tried to sway into a bit of a different direction without losing track of the original Lost Frequencies vibe and the result is great: a groovy Deep House track with the powerful vocals of Aloe Blacc!"
Aloe Blacc: "It was great to work with Lost Frequencies in 'Truth Never Lies'. He's an amazing producer and he made an epic soundscape for my voice and lyrics."
Listen to the track below.