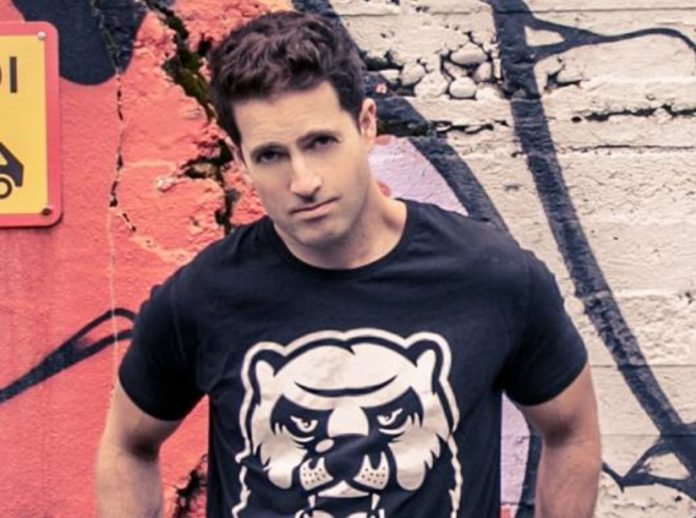 The Los Angeles based electronic dance music producer, DJ, multi-instrumentalist, and vocalist PAZ is currently in full stride with his music career after recently breaking through as a household name in the EDM world.
He has been a fan favorite all festival season long and has been demolishing his sets on major stages like Coachella, Shaky Beats, and Ubbi Dubbi. The DJ List wrote that PAZ's music is "characterized by warm, vocoded vocals, melodic synths, and enormous bass lines. Paz's music combines the progressive house influence of artists like Example and Audien with the vocal/electronic hybrid of artists like Krewella and Netsky." And the sky is the limit for this talented music man.
Those that are not familiar with his infectious sound need to tap into it as soon as possible. Between touring and making music PAZ has been extraordinarily busy at work, and has a new album coming out that is expected to drop on July, 4th, 2019.
"From The Bottom Of My Heart To The Top Of Your Lungs" is surely going to rock worlds and be an instant classic. The album host collaborations with EDM royalty Crywolf, Kill the Noize, Dillon Francis, and UZ. Mark your calendars for the release date.
Despite his very busy schedule, following his performance at Shaky Beats, PAZ took time out of his life to sit down with Rave Jungle to talk about his breakthrough year, music, and words of wisdom to aspiring artists.
We would like to start by saying thank you for taking time out of your busy schedule to chat with us for a few. It has been impossible to miss your blatant recent success. Not only are you in the middle of a breakout year, but you are turning some heads in the process. It seems as if everywhere we look we hear people talking about your music or stand out live performances and festival sets. What has been your favorite part of the climb to the next level as an artist?
PAZ: Its all been pretty amazing. If I had to pick one thing though it'd be getting to play at so many festivals. I've been going to these events for so long as a fan that getting to actually play at them almost doesn't feel real.
We know that hard work pays off, and we see that you are familiar with that fact as well. With debut performances at Coachella, Dancefestopia, Decadence, Shaky Beats, Ubbi Dubbi, and Voodoo Fest you must feel a personal sense of accomplishment. Was there one moment in your rise where you knew that you were about to breakthrough?
PAZ: When I played at Decadence last year I had one of the earliest sets of the night. But when I got on stage the tent was already full and the crowd was chanting my name. I honestly almost cried. That's when I knew something awesome was happening.
Social Media blew up after your Ubbi Dubbi performance, and many consider it to be one of the best sets of the whole event. We saw you crowd surfing and having a great time, can you tell us your favorite part of being on stage rocking the crowd?
PAZ: Ubbi Dubbi was f**ing amazing. Sometimes you feel so locked in and connected with a crowd that you just start feeding off each others energy and that was totally one of those moments. Stage diving is one of my favorite parts of playing live because it lets you physically connect with a crowd. It's one thing to feel that energy from the stage but to feel it viscerally like that is like an out of body experience.
When you listen to music for preference, what is your typical music flavor?
PAZ: My musical taste is schizophrenic as fuck. I dig just about everything. EDM, country, pop, rap, gregorian chants, broadway show tunes. There's something to love in just about every genre if you're willing to try it.
When drawing inspiration throughout your life toward becoming a musician, what artists or music helped lead the way for you?
PAZ: I think I've picked up a piece of inspiration from every song I've ever heard, its all in there somewhere. Growing up I listened to a lot of emo and punk in particular. I think the energy of that music drives a lot of what I'm writing today.
So many artists get discouraged while climbing the ladder, do you have any advice for the talented artists out there that are having trouble getting their sound heard?
PAZ: It's the simplest piece of advice but the hardest to listen to. Don't quit. The more you do something, the better you get at it. The more music you release, the more it will get heard. Momentum adds up over time even though you might not realize its happening
Do you have any experiences or festivals that on your bucket list to perform at professionally?
PAZ: I've wanted to headline EDC since I came out of the womb.
If you had to the opportunity to do a dream collaboration with any artist on the planet, who would be your top pick?
PAZ: Do they have to be living? If not I'm going with Mozart. Weird answer I know but I'd give just about anything to hear his take on EDM. If that guy was born today 100% chance he'd be a DJ. If the artists have to be alive, probably Paul McCartney and Max Martin. If for nothing else than just to see how they write.
You certainly rocked the house at Shaky Beats, we will absolutely do our best to catch as many of your live sets as possible this year. We love what you are doing and you can catch us on the dance floor front and center all year long. Thank you again for taking the time to interview with us, and hope you have a stellar rest of your day.