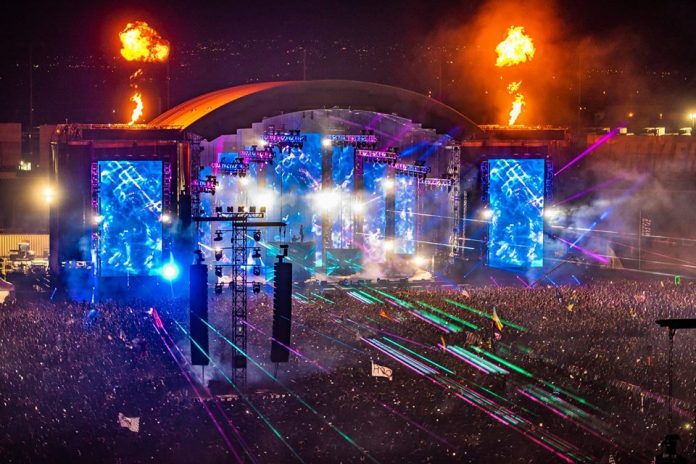 Hard Summer Music Festival has always been one of Southern California's most anticipated events. The perfect mixture of two major music genres like EDM and Hip-Hop makes the event a Do Not Miss.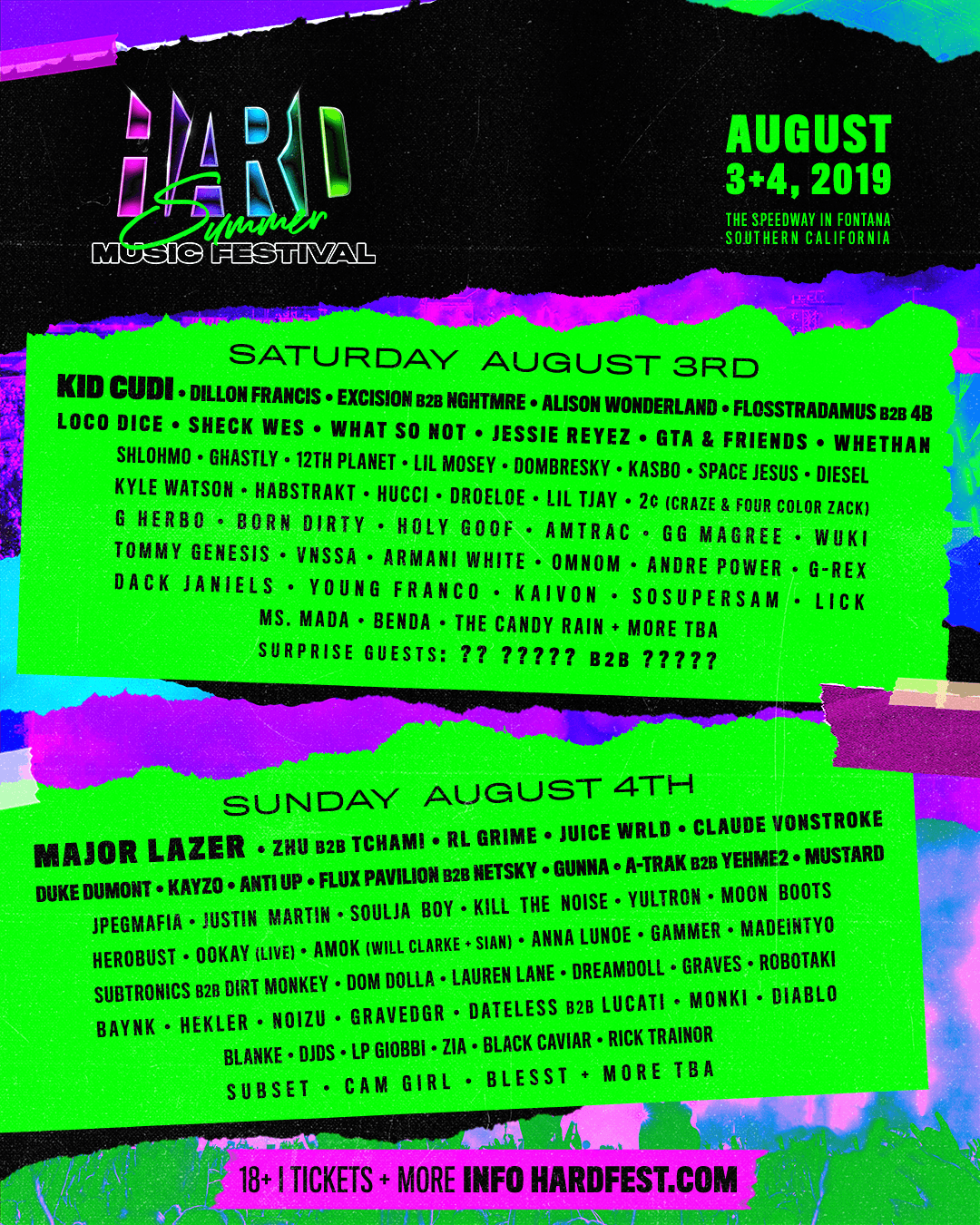 The event will return home to the Auto Club Speedway in Fontana, California this August 3+4. With such a stellar lineup, it leaves attendees with some pretty hard choices when creating a schedule.
Here's a list of some HSMF Must See Artists:
Kid Cudi
The incredibly talented Kid Cudi is set to headline Hard Summer Saturday, August 3. After taking a hiatus from music to focus on his mental health, the legend is back. Cudi has always been known for his eclectic sounds with tracks such as, Pursuit of Happiness, Day & Night, and Soundtrack 2 My Life. His live performances guarantee a beautiful sense of nostalgia that will last with you for a lifetime. There have been hints of an upcoming tour, but missing his set at HSMF may leave you on the outside looking in.
Mustard
No introduction is needed with DJ Mustard. If you love hip-hop, especially the top hits, you already love Mustard. Responsible for a bulk of the beats you hear in today's music, Mustard has proved time and time again that he can deliver. The talented DJ has worked with almost everyone by now including 21 Savage, Meek Mill, Migos, Cardi B and many more. To top it all off, Mustard is set to release his new album titled "Perfect 10" on June 28th, just in time for HSMF. This is a Must See party set.
JUICE WRLD
Over the past couple years, JUICE WRLD has taken the world by storm. The talented artists has released three albums with the most recent being, "Death Race For Love". Best known for hits like "Lucid Dreams" and "Hear Me Calling", the singer/rapper immediately captures you with powerful lyrics and a deep melancholy voice. This year has been huge for JUICE WRLD with headlining performances at huge festivals like Coachella, Audiotistic,  iHeartRadio, and of course HSMF. You will not regret plugging him into your schedule.
Flux Pavilion B2B Netsky
This set is a no-brainer. Each individual artist is considered a legend in their respected genres, Flux being Dubstep and Netsky with Drum n Bass. Pairing these two world-renowned artists is a match made in heaven. Flux Pavilion is a God in the Dubstep world, known for heavy beats and nostalgic hits like "I Can't Stop, Gold Dust, and Cracks". Mix that in with Netsky's energetic and up-beat DnB, this set has all the makings to be unforgettable.
The best way to enjoy these artists and HSMF is definitely in VIP. Some of the main perks include, fast-track entry, exclusive viewing areas, the HARD Summer VIP Lounge and of course the HARD Splash VIP Pool!
Check out the full list of VIP perks below and grab your tickets here!
Access to HARD VIP viewing deck, dance area and lounge
Dedicated VIP dance areas at HARDER Stage, Purple Stage, Pink Stage & Green Stage
Expedited VIP festival entrance
HARD Splash Pool—come early to grab your favorite floatie!
VIP shade structures with misters
Dedicated VIP bathrooms with A/C
Complimentary wifi at HARD Stage
VIP Concierge: our team is available to answer any questions about your VIP experience
Grab 'n' go festival essentials—sunscreen, hair ties, band-aids, earplugs, hand sanitizer, and more
Complimentary snow cones
Complimentary braid bar—festival hair art and touchup lounge
VIP cash bars with signature cocktails & dedicated VIP food options
Hard Summer show lanyard and laminate—1 per person
Custom interactive VIP photo ops
Complimentary phone charging stations
Beer pong tournament
Free water refill station at HARD Stage
VIP mobile charging lockers—1- or 2-day rentals available