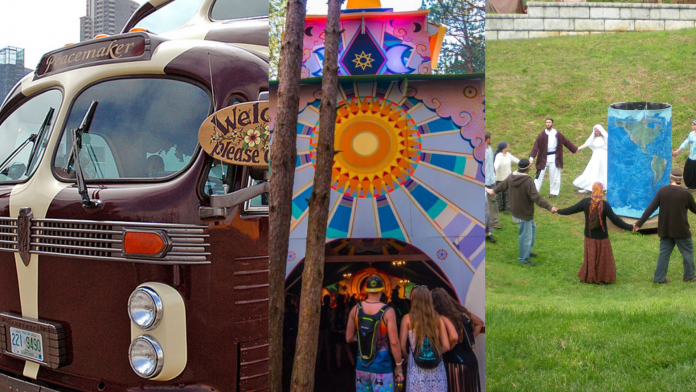 As Electric Forest kicks-off, everybody in attendance needs to be aware that a big red bus that is used by a religious cult group to recruit people at large music festivals is actually a thing. Warnings have circulated about multiple sightings at the Forest in previous years, and state that people should completely stay away from it.
Last week concerned festival attendees put the group called Twelve Tribes on a social media public blast that went viral, due to their alleged activity involving drugging/sedating attendees and taking them back to one of their many compounds to work. After the post went viral, over fifty people in the comment thread claimed that they have seen the bus at Electric Forest before, letting others know that it is a reality for them to be at the event.
It can not be proven that kidnapping attendees is truly a part of of their mission, however, last year at Electric Forest 29-year-old Kevin Graves mysteriously vanished, and his whereabouts still remain unknown to this day. There is mixed speculation about what happened to Graves, but being taken by the Twelve Tribes has certainly been publicly discussed. His family does not believe that he is dead and have been diligently trying to find him with assistance from the authorities.  There is a $5,000 reward for Graves, and anyone with tips about his whereabouts may contact the Oakland County Sheriffs Department.
Twelve Tribes have been in operation since the seventies and have been accused of having controversial practices in the past. The "Peacemaker" bus has New Hampshire license plates and is a giant doubledecker deck bus.
It is unmistakable and while some people say it is a good idea on the bus, everybody else will say to stay away from the bus. Be careful out there Electric Forest, look out for each other. Check out the post shared on Facebook below.