Yesterday the Romanian festival located on the beach of The Black Sea welcomed over 55.000 visitors on their opening day. With more than 30 performances and DJ sets from superstar artists such as G-Eazy, Alesso, INNA, Lucas & Steve, Hosh, Boris Brejcha, Rudimental and many more, they definitely set the bar for the upcoming three days of the festival.
The official opening of the festival was accompanied by fireworks, acrobats and loads of high energy from the audience. On the mainstage Partydul KISS FM kicked it off, followed by Alex Parker, Mahmut Orhan, INNA and the highly-anticipated American rapper G-Eazy who performed for the first time in Romania.
The rapper was in for a treat last night and decided to extend his set time because he was so blown away by the festival and it's audience. "This is my first time visiting Romania, before I came here I only knew about the Transylvanian Dracula stories. As soon as I arrived here, I found out about the great Romanian audience. I was blown away by the love and energy of everyone that received me at NEVERSEA." – G-Eazy
Yesterdays shows of Alex Parker, INNA, Mahmut Orhan, G-EAZY, ATB,Lucas & Steve and Dimitri Vangelis & Wyman were streamed through Facebook and YouTube.
Check the NEVERSEA live streams tonight via Facebook and YouTube.
NEVERSEA is the ultimate summer festival, giving you beach-side stages, glorious weather, and music taking you right through to some quite stunning sunsets. Their commitment to doing things differently and make a positive change in the world continues with some great initiatives throughout the festival.
Romania All Inclusive is a partnership between The Romanian Ministry of Tourism and NEVERSEA (and its bigger brother, UNTOLD), giving festival attendees discounts and other benefits at almost 70 tourist attractions across the country with their wristband.
Blood Network Campaign encourages young people in Romania to give blood in exchange for a free 1-day ticket to the festival, or for a discount on the full ticket.
Here's today's LIVE stream schedule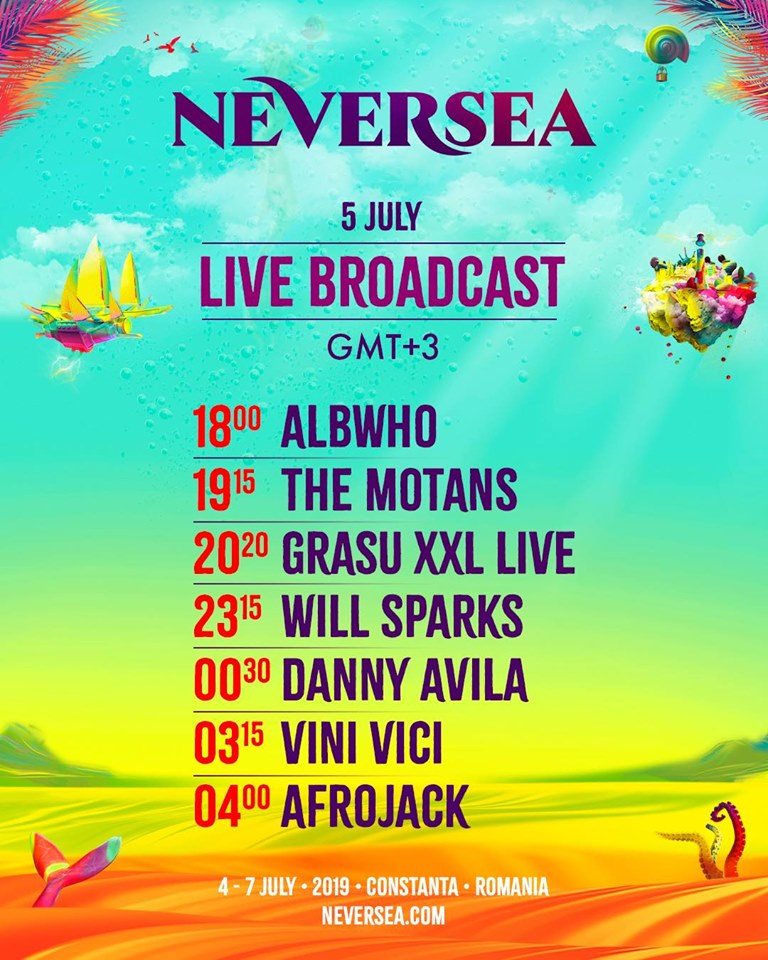 Watch the official DAY 1 recap below!