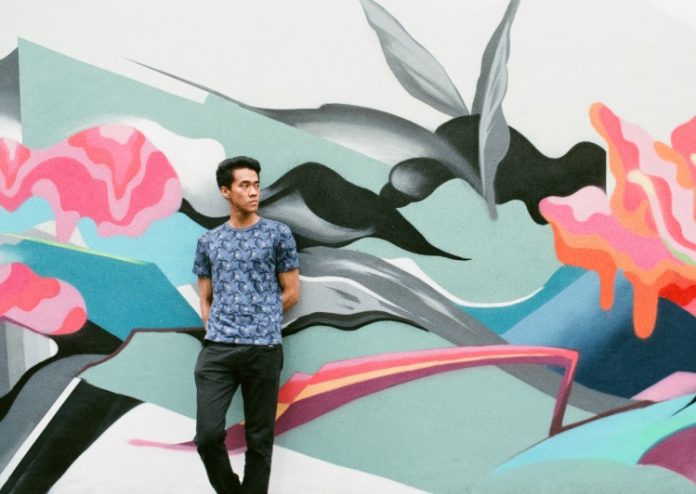 The scope and range of Jake Jeong's (FRISON) many productions are truly a testament to his distinguished status as an influential Music Producer, as he has made great contributions to many of America's most popular productions in recent years. His solo work can be seen on some of the nation's leading award winning and critically acclaimed albums, streaming platforms and curated playlists.
As FRISON, he produced the original track 'Hours (feat. Cehryl)', which was released under one of America's biggest electronic dance music labels, 'Artist Intelligence Agency', with its sub-labels totalling over 1 million followers on SoundCloud and featured on 'Together FM', a weekly radio mix on Sirius XM Channel 52 hosted by producer/DJ powerhouse ARTY.
He was also personally invited by ARTY to perform a guest mix on the show following the overwhelming response for more of his music. He also released an exceptionally popular remix of Australian Grammy-nominated electronic artist Flume's track 'Some Minds'.
The FRISON remix racked up more than 200k plays on SoundCloud, receiving major endorsements from Madeon, Lophiile, and K?D, featured in Dutch DJ Don Diablo's weekly radio mix show, 'Hexagon Radio', broadcast internationally across iHeartRadio (USA), Fun Radio (France) and Slam FM (Holland) radio channels. The remix was also featured in renowned electronic music blog Run The Trap's playlists 'Poolside Playlist 2016' and 'Too Future Mix #93', along artists including Stephen, Kaytranada and Stwo.
As a globally recognized Music Producer, FRISON's original work has become a source of inspiration for other artists worldwide as well as a standard of excellence for up and coming producers. Several other artists offered to remix his original song, 'Hours'.
Totaling to 7 remixes including remixes by electronic artists R.O (France), Magna (USA) and Fugue (Italy). The 'Hours – Remixes EP' was released under one of America's biggest electronic dance music labels, 'Artist Intelligence Agency'. The EP gained up to 240k streams on Spotify alone, in addition to being featured in several playlists including MrSuicideSheep Favorites (MrSuicideSheep), Tasty Selection (Tasty) and Chill Tronic (EDM.com).
Mr. Jeong has reached several milestones many have dreamed of achieving – but that's not all. He formed the duo, HIRAETH, with Korean singer/songwriter Tony Eum in the hopes of being in a more collaborative environment and experiencing writing music outside of his usual boundaries.
Together, they debuted their project with their first original release, 'FUN.' – a laid-back, bouncy electronic-pop tune that perfectly describes the track title. "When writing with someone else, I find that there's actually a lot less pressure in comparison to writing by myself", he said. "With more than one input, there's infinitely more combinations in terms of creative direction, general ideas and of course, overcoming writer's block".
The song was a major success – it proved itself to be exceptional by landing a direct placement in 'Billboard Presents: Electric Asia Vol. 1' – a compilation album that selectively spotlight talented producers from Asia, featuring other artists such as American DJ/producer Steve Aoki (Ranked #15 for Top 100 DJs in DJ Magazine, Best Electronic/Dance Album Grammy nominee), and Korean K-Pop star Jessica (former member of K-Pop Girl Group Girl's Generation). Furthermore, it received critical acclaim on an international level with features on Billboard (USA) and Mixmag (UK).
As a prolific collaborator and multidisciplinary Music Producer, Jake Jeong aims to raise the bar this year by writing more original music and producing for other established artists. "I just want to write the best music I can possibly write – which I think will be an on-going journey of a lifetime", he says.
With an absolute focus on bringing some of the freshest and most unique sounds to the current EDM scene, Frison breaks down the DNA of what makes current electronic music appealing and tastefully executes on it.