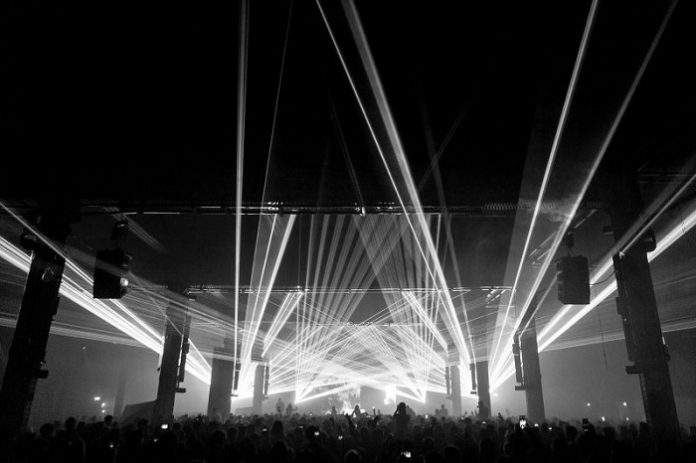 Stockholm-based DJ and producer Adam Beyer will showcase his Drumcode label on Sunday 19th October at The Warehouse Project's newly-minted basecamp of Depot, Mayfield.
The event will be The Warehouse Project's biggest Drumcode show to date with 20 artists playing across 3 rooms, and will feature a plethora of talent on the techno imprint's roster including Alan Fitzpatrick, Dense & Pika, Maceo Plex, Maya Jane Coles and many more including Adam Beyer himself. The Drumcode label is heralded as an all-encompassing, DJ-centric brand, allowing Beyer to exhibit some of the biggest talents in the underground scene.
Canadian DJ and producer B. Traits features on the line-up, as well as electronic music legend Maceo Plex, who has been at the forefront of a multitude of genres for over two decades. Multi-faceted DJ and producer Maya Jane Coles is also confirmed, having released a number of successful remixes under different aliases in recent months, alongside many others – all curated under the wise wing of techno royalty Adam Beyer.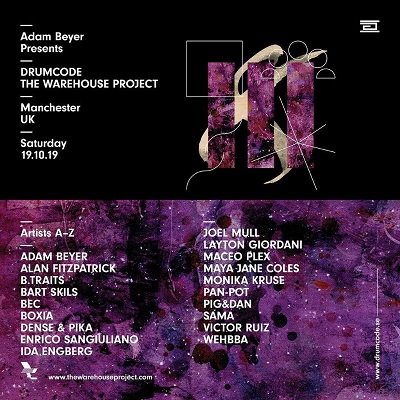 With new material being released from most of Drumcode's artists in 2019, expect a night of fresh material, variety and eclecticism.
The Warehouse Project will also host shows curated by Four Tet, Patrick Topping presents TRICK, Kaluki and many more this season. Including the WHP season, over 1 million people are expected to visit Depot in the first year. Bringing together a host of respected institutions and networks including, The Warehouse Project, renowned UK event & venue brand, Broadwick Venues, MIF and many more.
WHP19 /// DRUMCODE AT THE DEPOT