As the Canadian duo step back into the ring and drop another future dance floor burner – Royce&Tan pick up firmly where they left off.
Following on from their last cut 'Everybody Dance Now', which went onto secure a whole host of support – Royce&Tan first joined forces in 2011 and the rest as they say, is history.
From plays on BBC Radio 1, through to lighting up across Spotify & beyond, the duo are internationally renowned for their high-energy sets, wild personas & punchy productions – having also shared stages with the likes of Calvin Harris, Tiësto, Steve Aoki, Dada Life & many more.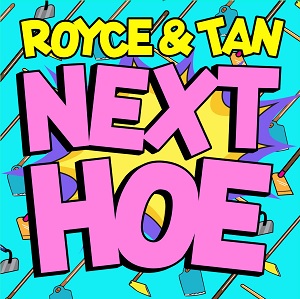 Fast forward to the present, as Royce&Tan drop their latest club workout titled 'Next Hoe'. Brimming with their trademark sound – the track is a sonorous, no holds barred roller and see's the pair deliver another sure-fire player, as their beat goes firmly on.
Listen to the track below.