Since its premiere at Coachella in April, Nora En Pure's single 'Birthright' has swiftly become a fan favorite and perfectly encapsulates her sound and essence.
Working its magic in her sets all over the world, Nora En Pure's 'Birthright' now receives remixes by Danijel Kostic, Dosem and Marius Drescher.
Asking three of her favourite producers to add their own touch to the original, 'Birthright' is reworked by Spanish house stalwart Dosem, who takes the track to a darker dimension with a clubby remake of the original. Enormous Tunes' in-house artist Danijel Kostic projects the listener into a space-like soundscape through sporadic synths and shuffling percussion.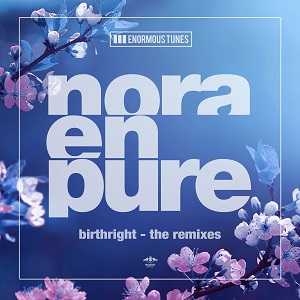 The final offering comes from German newcomer Marius Drecher, who effortlessly transforms the track into his own. Delivering a fresh and distinctive remix, Marius fuses a deep brooding bassline with digital warble and the iconic melodic riff.
Looking back at successful Purified events in Miami, San Francisco and New York, Nora En Pure is now gearing up for her debut edition in Prague. Inviting the likes of Klangkarussell, Marius Drescher and Moonwalk to play alongside her, fans are in for a treat as they deliver an evening full of the finest deep and tech house music from the Helvetic Nerds member and friends. With shows in Brazil, Las Vegas, Miami, London on the horizon, Nora En Pure prove her dedication and passion to her cause.
Listen to the remixes below.