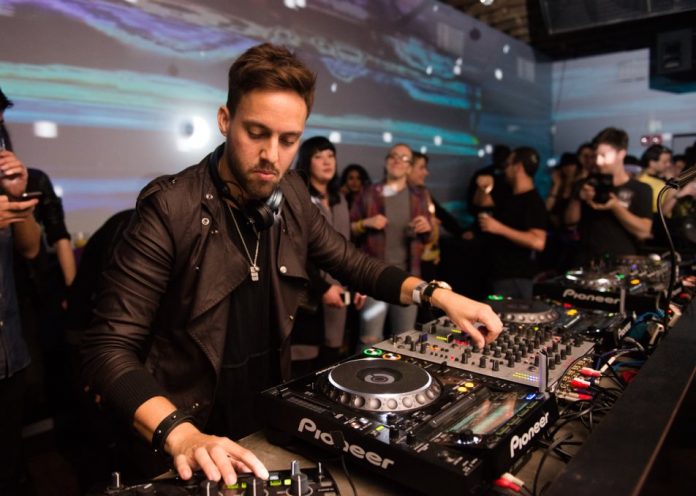 Following another summer of high-profile gigs, Maceo Plex is set to bring his Lone Romantic showcase to Elementenstraat on October, 19th with an expectedly impressive line-up.
The provocative night will feature myriad of exquisite underground talent from the likes of Anthony Rother, Ben UFO, Brame & Hamo, I-F, Joy Orbison, Legowelt, Robert Hood, The Hacker, Young Marco, Maceo Plex (and his electro alias Mariel Ito) all playing across two electrifying rooms.
This unique party starts at 9am running until the late evening and boasts a standout line-up that is as forward-thinking as we would expect from the Miami-born tastemaker. Maceo selects old school and new school heroes bringing them together to dive deep into all shapes and forms of techno and underground electro.
The line-up represents the Lone Romanic brand, and its broad range of sounds, styles, emotions, and feelings. This exceptional selection of talent will deliver amorphic audio shapes with a thundering atmosphere that perfectly aligns with the dark industrial heritage of Elementenstraat.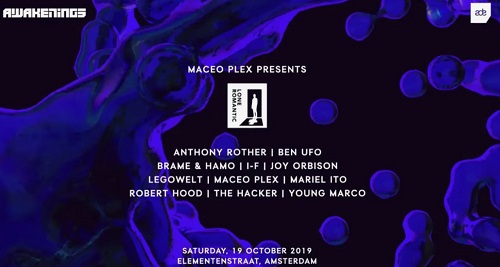 Expect sharp electro from the likes of Anthony Rother, I-F, and The Hacker, Detroit business from the minimal mastermind Robert Hood, eclectic selections from Young Marco, Ben UFO and Joy Orbison, sizzling underground house from Irish party starters Brame & Hamo and salacious cuts by the commander-in-chief Maceo Plex and his Mariel Ito guise.
Amsterdam seems to be in love with the Maceo Plex universe and vice-versa. He has hosted shows annually and made appearances on some of the biggest line ups of ADE for many years. So this latest chapter in the on-going anecdote is set to have an incredible reception from locals and global heads alike. Tickets on sale now!