People of Tomorrow, tickets to Tomorrowland's second edition of its wintertime event are officially on sale, and everybody should act immediately to obtain access into the magical winter wonderland that will be "The Book of Wisdom The Frozen Chapter", which combines snow sports, music, love, dancing, beautiful scenery, magical atmosphere, and a fairy tale typesetting in one of the top ski resorts in the world at Alpe d'Huez Grand Domaine Ski.
With the launch of ticket sales, Tomorrowland revealed a stunning lineup that features over 100 artists and 10 stage hosts that include some of the world's top DJ's and record labels.
On March 14-21, 2020, the talent will be spread out across eight spectacular stage areas that give the attendees an enormous playing field to explore and experience. Three of the stages rest at altitudes of up to 3,300m and are located directly on the ski trail. Attendees will have the opportunity to add another chapter to the spellbinding Book of Wisdom during The Frozen Chapter winter extravaganza.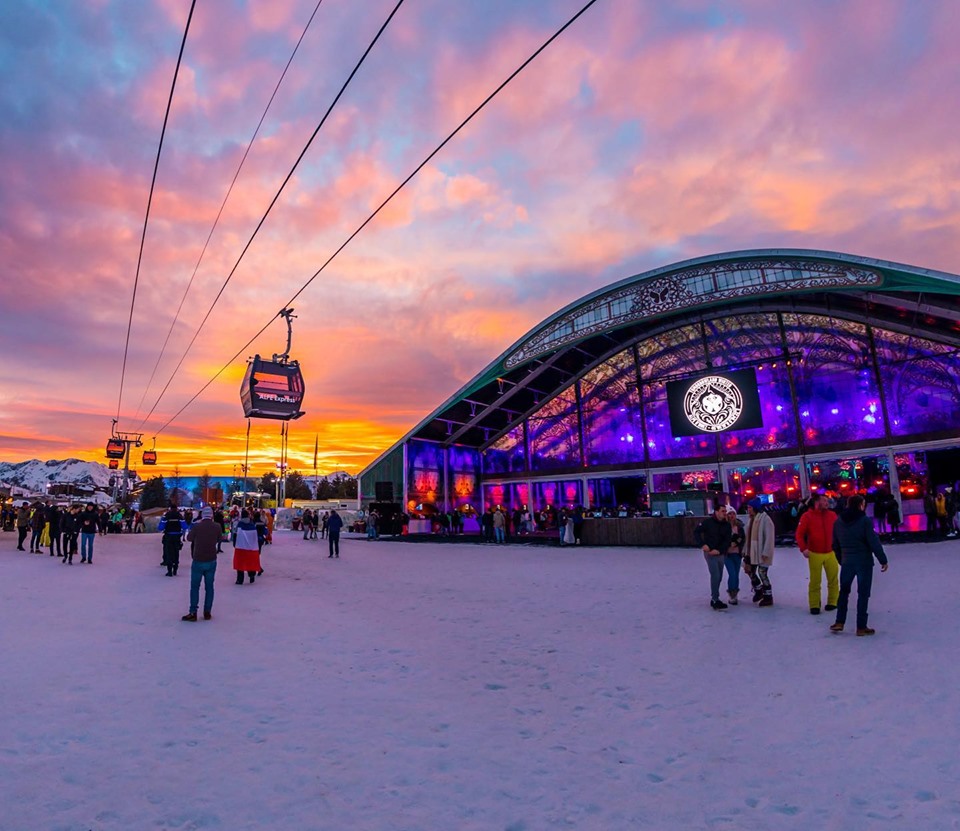 It has come to light that many of the performing artists at Tomorrowland's winter edition will be using the opportunity to have their own ski holiday while at the event. Perhaps dancing machines will have an opportunity to shred slopes or share ski lifts with Dimitri Vegas & Like Mike, Martin Garrix, or even the legendary trance king Armin van Buuren.
Aside from being known as an international powerhouse in the dance music world for events, Tomorrowland is also known for the diversity it brings to all of its events. They do a fantastic job of knowing how to spread out the web of dance music throughout their events, displaying the many sub-genres that make up dance music while giving something for everybody, in top form.
Guests will be treated to surprise back-2-back DJ sets all event long from international headliners, rising stars, and local talent alike. Who knows, maybe Charlotte de Witte will turn up in the DJ booth on Le Pic Blanc, so that her beats can get you in just the right mood to tackle one of the steepest ski trails in the Alps. People should not let anything get in their way of attending this next level happening.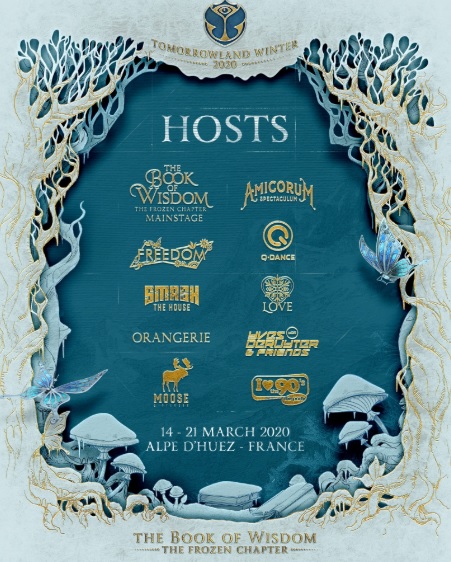 Hosts for the event are The Book of Wisdom, The Frozen Chapter Mainstage, Amicorum Spectaculum, Freedom, Q-Dance, Smash The House, Love, Orangerie, Yves Deruyter & Friends, Moose Bar, and I love the 90's, and will present superstar artists such as:
Afrojack, Armin van Buuren, ARTBAT, Bassjackers, Brina Knauss, Brohug, Charlotte de Witte, Coone, Cellini, Dimitri Vegas & Like Mike, Da Tweekaz, DJ Licious, Discobaar A Moeder, Fideles, Gianlucca Vacci, Henri PFR, Joris Voorn, Kolsch, Klingande, Konstantin Sibold, Kungs, Lost Frequencies, Lucas & Steve, Martin Garrix, M.I.K.E. Push, Mike Williams, MATTN, Maxim Lany, Nervo, Nico Morano, Oliver Heldens, Paul Kalkbrenner, Patrice Baumel, Quintino, Ran-D, Rebuke, Steve Aoki, Sound Rush, Stephan Bodzin, Sunnery James & Ryan Marciano, Timmy Trumpet, Vini Vici, W&W, Yves V, and Yves Deruyter.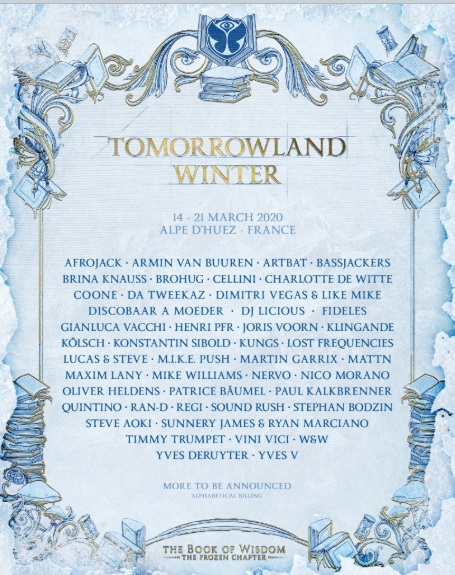 Here's what some of the artists had to say about their experience at the the first edition of Tomorrowland Winter:
"To have two of the best things in the world; playing music and snowboarding, was heaven for us"– Sunnery James & Ryan Marciano
"Seeing one of the incredible Tomorrowland stages in the middle of the mountains is insaine"– Martin Garrix
"It was one of those things you'll never forget"– Steve Aoki
Check out the video below!
---
Book your "Mysterious 7 days Packages" or"Fascinating 4 days Packages" HERE!
 *All packages include 7 or 4 nights' accommodation, a 3-day festival ticket and a 7-day or 4-day lift & ski pass for the entire Alpe d'Huez Grand Domaine Ski area
Watch the official 2019 aftermovie below and prepare yourselves for another magical snow edition in 2020!