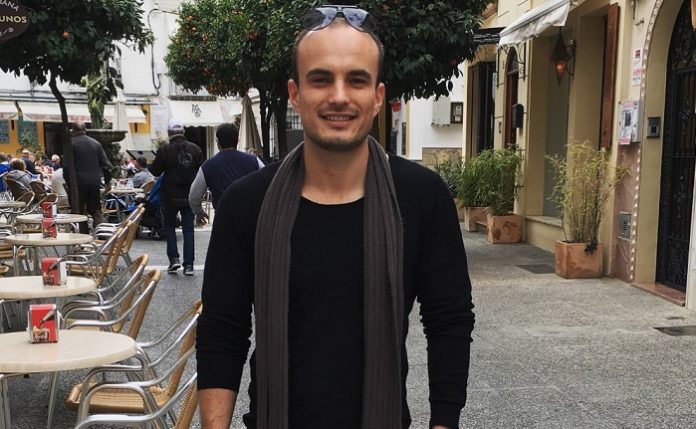 Our team recently got the chance of meeting one of the most promising DJs and producers, Adam Holiday. We had a conversation about his latest release Rhythm Of Life, his thoughts about ghost producing, his biggest achievements so far and many more.
Hi Adam, Tell us the story behind your latest release 'Rhythm Of Life'?
Hi! To be honest, this track took me a while to complete. The track was going in a completely different direction and I wasn't really happy with it once I was getting close to finishing it. The drop felt like it was missing something, so I decided to take the track in a whole new direction and once I created that main synth stab the track then flowed from there.
I then added the vocal sample, re-worked the bassline and changed the arrangement a bit to come up with the finished product. I'm really happy with the finished product it has been getting really good reactions and support pre & post-release.
Where did you get the inspiration to use those spoken word type samples in this track?
Once I had completed the main break and drop of the track I felt the track really needed a vocal. To stay with the vibe of the track, I felt it needed to be something ominous. It took me a while to find the sample but once I heard it I thought 'yes that's exactly what I am looking for' and it went really well with the rest of the track.
How would you describe 'Rhythm Of Life' to someone who hasn't heard it before?
The music I produce is always based on what I like to play in my sets. 'Rhythm of Life' encompasses that, its driving peak-hour house music.
The track is deep, dark and dirty! Give it a listen and you will have a good understanding of my sound right now.
What 3 words would you say best describes you as an artist?
Authentic, disruptive & emerging.
Who in the House or Tech House scene have you got your eye on at the minute and why?
Themba for sure, he has been doing really well lately under his new alias I used to follow him from when he emerged in the South African music scene as Euphonik. His latest releases have been amazing plus he is also from South Africa which is great to see fellow South Africans emerging into the international scene.
Plus, Harry Romero always! The guy is a music making machine and what's amazing about him is how different sounding each record is but you can still tell it's a Harry Romero record.
You have had quite the career in regards to your productions, what would you say has been your biggest achievement to date?
Having big name DJs who I admire support my music, in particularly Erick Morillo who is one of my all-time favourite DJs supported my music on his weekly radio show. Also, to start being recognized by some of the bigger Tech-house labels it's been a long time coming.
What are your opinions on the whole ghost producing for big DJ's issue?
I am not in favour of it as I feel as an artist how could you have someone else create a track for you and you call it your own. On the other hand, there is good money to be made for ghost producers, I know that some get paid quite well for each track they sell. There isn't a lot of money to be made with selling your music on the online platforms so for producers doing music full-time ghost producing is quite lucrative. I just feel there should be some kind of recognition for the producer who originally made the track.
What plans do you have for the rest of this year?
I have a lot more music coming out; I've recently signed an e.p. with Huambo Records which I am really excited about and that's due for release later this year. I have been working on a lot of new material, this year has been a great year for me in terms of releases so far. I'm looking to continue that momentum
What's your favourite thing to do when you are not producing music?
Spending time with my partner and daughter. I am based in Marbella so we spend a lot of time at the beach and it's great to be outside in the fresh air after having spent hours in the studio. I also love going to the gym and reading.
Finally, where can people go to grab their copy of 'Rhythm Of Life'?
It's available now on all major online platforms. Here is the link to the track on Beatport.