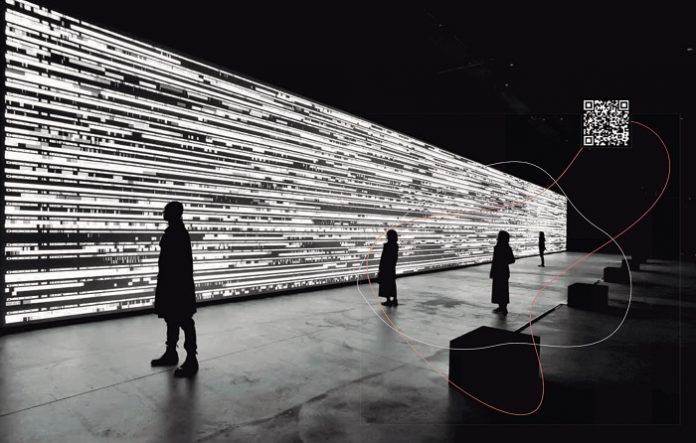 Cymatiks is a brand new and bold event concept that aims to make sound visible and immerse you in a multi-sensory world. It launches with a trio of tasteful events in Brussels, Vietnam and Lebanon between now and next spring, with world class artists like Floating Points, Apparat, Red Axes and Danny Daze all bringing the events to life.
Cymatiks is a collaborative event between acclaimed underground artists Agents of Time as well as creative innovation and design firm Hiveh and Sagrado Corp, who deal in high level entertainment with next level production. The project takes its name from Cymatics, the study of wave phenomena and vibration derived from the Greek 'kyma' (wave) and 'ta kymatica 'meaning' matters pertaining to waves.
Stylised with a k to represent the dark, shadowy atmospheres you can expect at the events, the aim is to make sound visible so that the musical experience is even more beautiful and immersive.
The prestigious artists who participate in this project will employ a diversity of media to create live music and visual experiences that engage the senses, activate the imagination, and provide connections between the viewer art and music.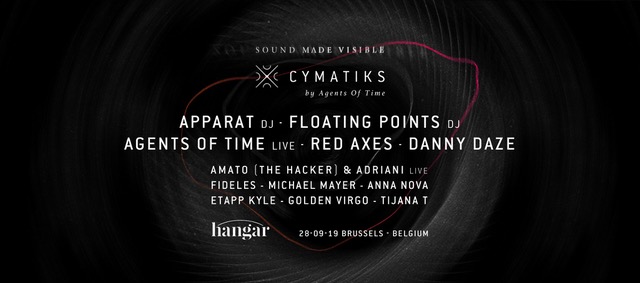 Cymatiks production will be a hybrid of a variety of forms, including immersive experiences, interactive video installations, 3D spaces, FX light sculptures, and vibrational objects. These pieces, expressed in both space and time, are heard, walked through, and seen so that the boundaries between art, music and performance are blurred.
What's more, each event is proceeded the day before by performing art popups and exhibitions in exclusive locations like StandART Moscow and Hangar Brussels, and will all be open to the public.
Here's what the team behind the exciting new project had to say: "Cymatiks feels the need to be more attached to sound, not only the synchronicity or the representation of the sound. Cymatiks allows the sound to "speak" for itself, in other words: Cymatiks wants the sound to be an image."
Sound is characterised by instrumentation and composition that stands out from the crowd, much like Agents of Time themselves. They give the project a unique identity and their sound is about rhythms and the bass. It's not really melodies that structure this music, is more about new sounds and live sessions that make Cymatiks an immersive experience to all your senses.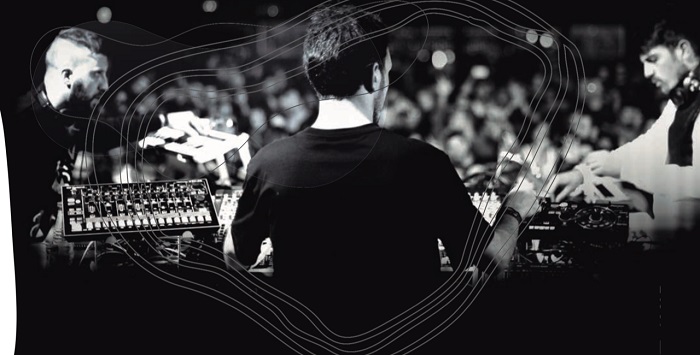 The first event rolls into Hangar in Brussels, Belgium on September 28th for a spectacular 12-hour indoor festival with two rooms of music and audio visual experiments offered up by Agents Of Time live, Anna Nova, Apparat, Fideles, Floating Points, Michael Mayer, Red Axes, Amato (THE HACKER) & Adriani live, Danny Daze, Etapp Kyle, Golden Virgo and Tijana T. You can expect a forward thinking mix of avant-garde house and techno that will make for a truly immersive experience.
After that there will be parties on April 20th in Beirut, Lebanon and January 4th in Phu Quoc, Vietnam, that continue to innovate and amaze, with line-ups to be announced.
This exciting new project is set to change the way we think about how music and sound can interact, and will very much redefine what it means to be lost in sound.
Tickets available HERE.