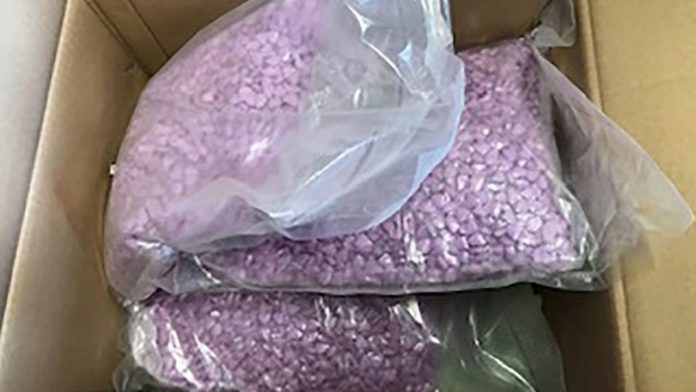 A shipping error has landed an unidentified Scottish man in some hot water and stirred up a frenzy involving international authorities. An open investigation is underway to determine who sent a package that contained 25,000 ecstasy pills, holding an estimated street value of 500,000 euros.
Austrian Police announced on Monday that they received notification from the Post Office regarding the package of drugs. The package was shipped from the Netherlands and was intended to arrive in Scotland, however, it ended up being shipped to Linz, Austria instead. An unnamed couple received the package after ordering clothes and got a really big surprise when they opened the box.
After discovering the drugs the couple was not certain how to handle the situation so they did not report their findings to the police. Instead, they decided the best option would be to return the package to the Post Office and let them sort it out; who immediately notified the authorities. The Scottish Police were notified about the situation which led to the arrest of the unidentified man. Police in the Netherlands are diligently trying to discover the origin of the package to arrest the senders.
It is not clear how the package wound up in Austria, perhaps the sender mixed packages up. The drug game is not very forgiving and there are probably some very upset people regarding the mix-up.
While authorities celebrate the victory and act like they did anything besides get hand-delivered a box, everybody knows that one money does not shop a show and the unstoppable game of cat and mouse will never end.