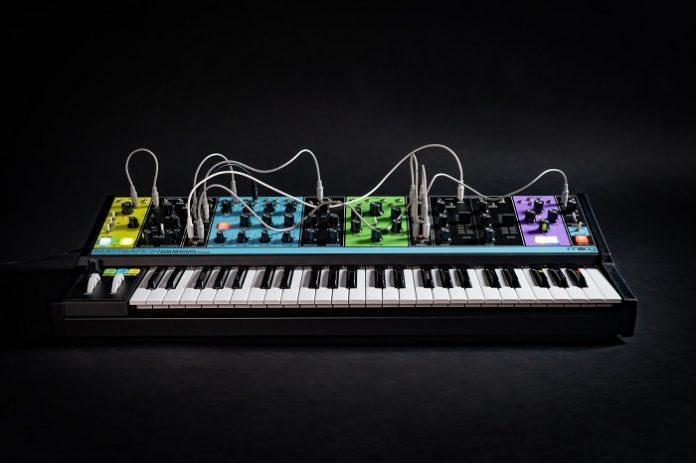 Brooklyn-based electronic music composer and sound designer Max Ravitz (aka Patricia) welcomes Matriarch into his personal creative space. See how the new paraphonic analog synthesizer complements his current hardware synth landscape.
In "Free Energy," Ravitz taps into Matriarch's unparalleled analog sound while exploring the instrument in his preferred creative environment: his home.
"I'm not really interested in recording studios," the Ghostly International artist shares. "I'd much rather be in my own space when I work—have my cat wandering around me, or my wife reading a book in the next room. I want to be surrounded by things I love when I record music."
"I also usually like to work in that liminal time between late night and early morning," Ravitz adds. "That transitional period of the day tends to be when I record my best work."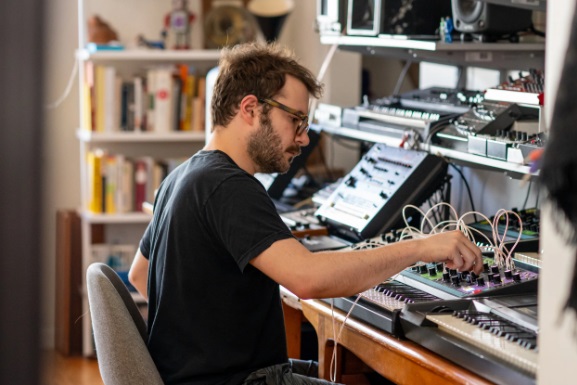 With the creative environment defined, how does an artist like Ravitz continue to find inspiration?
"I love when an instrument leads me to try something new, and the Matriarch does that in spades." Ravitz highlights his appreciation of Matriarch's patch points, vintage circuitry, paraphony, arpeggiator and sequencer, and analog delay.
"While many of the features found on the Matriarch are things I've seen before on various vintage synthesizers, having them all working together in tandem is what makes the Matriarch special to me.
I've seen paraphonic synths, or semi-modular synths, but never a semi-modular paraphonic. I've seen analog delays, ping-pong delays, or sync-able delays, but never a dual analog delay with sync and ping-pong. I've seen stereo filters, or dual serial/parallel filters, but not quite in the configuration found on the Matriarch. It's just a wonderful amalgamation of classic synthesizer concepts that still feels totally new and unique."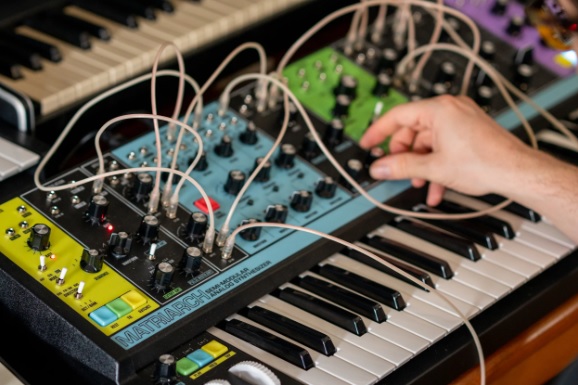 The pinnacle of Moog's semi-modular family of analog synthesizers, Matriarch is a patchable 4-note paraphonic analog synthesizer with an emphasis on imagination. Matriarch is now available for your home studio—or wherever your personal creative environment may be.
Watch the video of Moog Matriarch newest analog synthesizer, below.