Last weekend, The Warehouse Project opened its doors for its new 2019 home, Depot at Mayfield. The 10,000 capacity renovated railway depot in central Manchester was left abandoned in the 60s, making The Warehouse Project the biggest club brand series in a non purpose-built venue in the UK.
Its 2019 season has already seen the enigmatic Aphex Twin curate a special show, as well as Disclosure headlining a star-studded line-up the following day. The venue has been the talking point of these new shows, with its sheer size and impressive production capabilities making a huge impact on Manchester's nightlife culture.
The Warehouse Project calendar will now boast elrow's biggest ever indoor festival on Saturday 14th December. Equipped with a futuristic vagabond 'Nowmads: New World' theme, the party is set to feature some of the most established names in the electronic scene soundtracking an array of outstanding performers and immersive production.
Expect Bedouins and African tribes, fluorescent foliage and pyramids as the nowmads take over the cavernous dancefloors and shadowy tunnels of The Warehouse Project.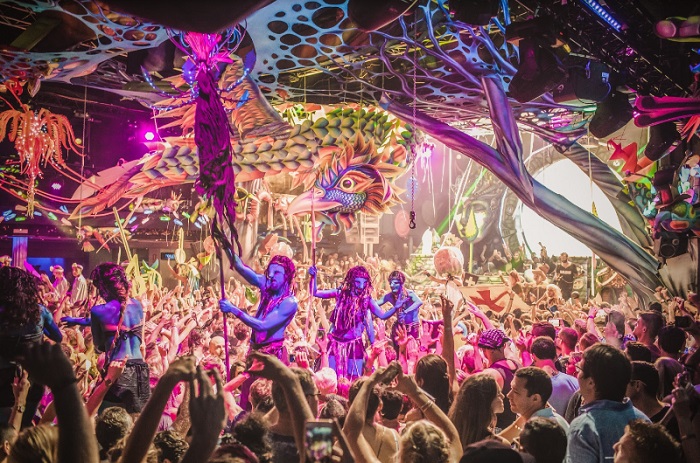 The Warehouse Project will also host shows curated by Four Tet, Patrick Topping presents TRICK, Kaluki and many more this season. Including the WHP season, over 1 million people are expected to visit Depot in the first year. Bringing together a host of respected institutions and networks including, The Warehouse Project, renowned UK event & venue brand, Broadwick Venues, MIF and many more.
Tickets can be purchased here now