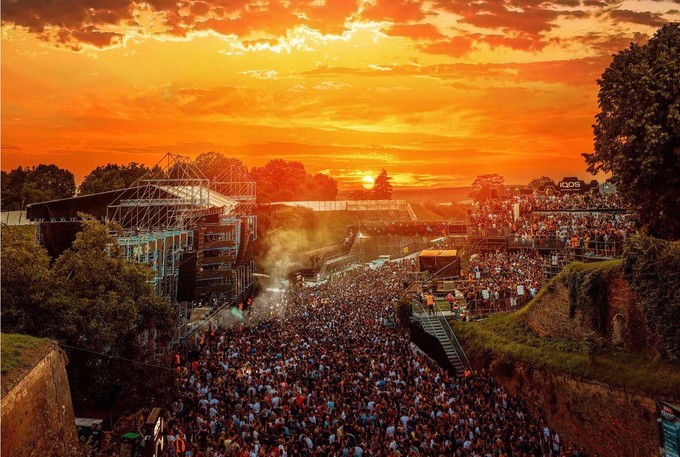 Born two decades ago out of a need to change its own society, and after working on numerous humanitarian and environmental projects ever since, including hosting one of the leading life-protecting activists from the Standing Rock tribe on its Main Stage, EXIT Festival is launching its biggest environmental project to this date: the • LIFE STREAM.
Next year, on EXIT's big 20th anniversary, the live stream of performances will be put into a purpose with one paramount goal: to preserve life on our planet. With help of numerous organisations, artists and the audience, EXIT will call the world leaders and people everywhere to take immediate action, while also helping relevant organizations raise donations and make a difference.
The first of EXIT's • LIFE STREAM events will be held on Friday, 18 October at the Amsterdam Dance Event – ADE 2019 from one of the most unique venues, the world-famous Faralda Crane Hotel with the leading breakthrough DJ duo ARTBAT and German techno vedette Juliet Fox .
They will be joined by Balkan's finest talents, Coeus, After Affair, Andrew Meller and DJ Jock. Everyone who tunes in the party via live feed will be able to donate.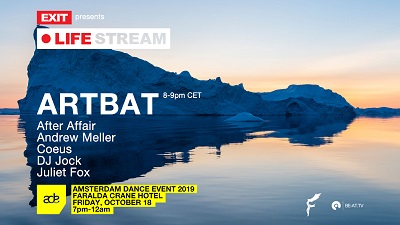 In these skeptic times, when many voices have been raised against a 16-year-old girl who has dared to raise her voice in the name of the planet that we are living on, EXIT wishes to loudly and clearly show its support to Greta Thunberg, rewarding this guerilla warrior with the first-time ever • LIFESTREAM award.
"We have witnessed lately an avalanche of comments on Greta's appearance, tone and gestures, we have heard numerous conspiracy theories and many other, completely irrelevant topics, with all those voices seemingly ignoring the essence – that the data that Greta Thunberg states is accurate and scientifically confirmed.
Sceptics who do not believe these facts will do so in 5 to 10 years, when they see with their own eyes the devastating consequences of climate change. Our planet does not need saving, it will survive everything, it is the people and the life around us that does," stated EXIT's founder Dušan Kovačević.