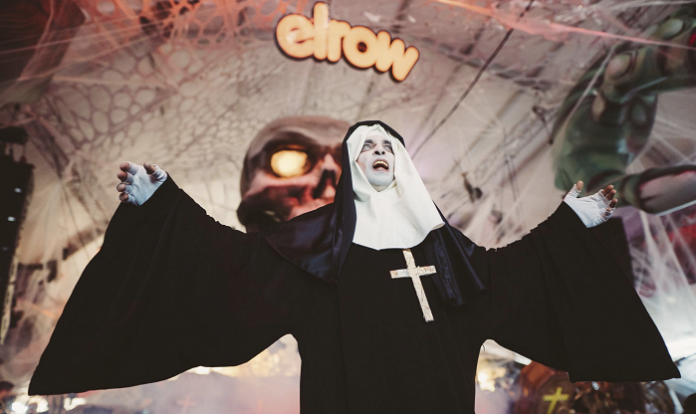 Our favorite party organizers, elrow are back with the Horroween Tour to give you the most terrifying experience of the year to Madrid, Granada, Barcelona, London and Las Vegas.
Five new dates dedicated to Halloween celebration that will bring the Horroween theme of the spanish party organizers to five cities all over the world. The terror will be inmerse from their club house in Barcelona to their residence in Wynn Hotel, Las Vegas.
Are you ready to step into the Roween mansion, Lucy's house of the damned and live a terrowfying experience? Join them in their diabolic games and help discover the family's hidden secret.
MADRID FULL LINE UP:
Fabrik – Tickets HERE
From 17:00 P.M to 06:00 A.M
Erick Morillo, Tiga, Dennis Cruz, Oxia, Franky Rizardo
Christian Wunsch (LIVE), Flug, IVA, Jay Lumen, Jonas Kopp, Leon, Piero Pirupa, Wex10, Marc Maya, Bastian Bux, Dave Sinner, Nuke, Cesar Almena, Overman, Clusterhead, Darkolo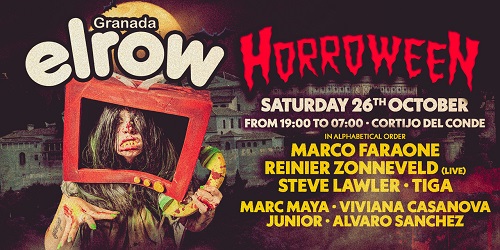 GRANADA FULL LINE UP:
Cortijo del Conde – Tickets HERE
From 19:00 P.M to 07:00 A.M
Marco Faraone, Reinier Zonneveld (LIVE), Steve Lawler, Tiga, Marc Maya, Viviana Casanova, Junior, Alvaro Sanchez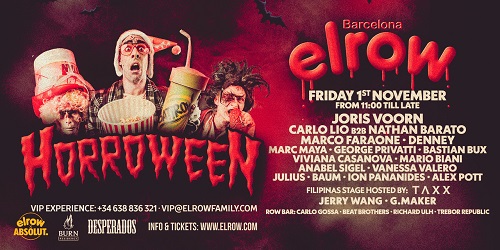 BARCELONA FULL LINE UP:
elrow Barcelona – Tickets HERE
From 11:00 A.M to 23:00 P.M
Joris Voorn, Carlo Lio B2B Nathan Barato, Marco Faraone, Denney, Marc Maya, George Privatti, Bastian Bux, Viviana Casanova, Mario Biani, Anabel Sigel, Vanessa Valero, Julius, Baum, Ion Pananides, Alex Pott
FILIPINAS STAGE HOSTED BY TAXX
Jerry Wang, G.Maker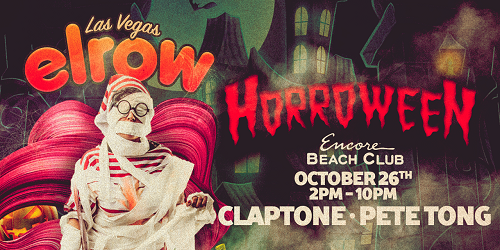 LAS VEGAS FULL LINE UP:
Encore Beach Club – Tickets HERE
From 11:00 A.M to 18:00 P.M
Claptone & Pete Tong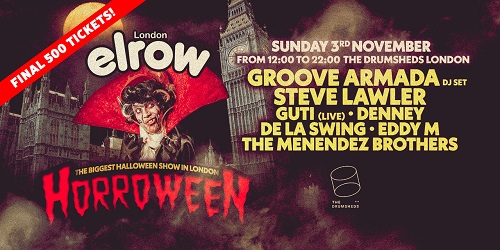 LONDON FULL LINE UP:
Drumsheds – Tickets HERE
From 12:00 A.M to 22:00 P.M
Groove Armada (Dj Set), Steve Lawler, Guti (Live), Denney, De la Swing,
Eddy M, The Menendez Brothers
Check out the official 2018 Horroween aftermovie from Fabrik below and prepare yourselves for 5 new crazy events!