Today, less than a week after scoring his eighteenth consecutive Top 5 spot in this year's DJ Mag Top 100 DJs poll (now #4), Armin van Buuren finally unleashed his new artist album, 'Balance'.
To celebrate the release of his seventh artist album, the DJ and producer teamed up with three well-known street artists and unveiled three 'Balance'-themed murals in New York, Mexico City and Amsterdam.
Created in collaboration with HoxxoH, Solteroarte and Mr. June, the three murals in respectively New York, Mexico City and Amsterdam represent the core values of 'Balance' and the personal story behind it. Each mural will contain a Spotify code that – when scanned on site – will lead visitors to the album so they can experience the art and music at the same time.
The murals can be found at the following locations:
Mexico City, Mexico – Tehuantepec 273 & Culiacan #160, Colonia Condesa
New York, the U.S. – Brooklyn, East Williamsburg, 345 Troutman St.
Amsterdam, the Netherlands – Nieuwezijds Voorburgwal 353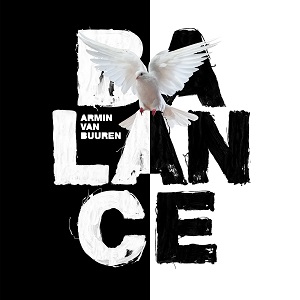 As stated by Armin van Buuren, the album is about thinking in possibilities rather than definition, thinking about what music could be instead of what it should be.
"Every song I make teaches me something new, and the next song is always a result of all my previous records, the new things I learned and the people I met", the world-renowned DJ and producer says in the foreword of his album.
"Over the years, this process – and especially the fun of creating – became more and more important to me. It's a journey that gives me meaning and helps me learn more about my personal interests rather than focus on the recognition I get for the outcome. That's the big difference between who I am today and who I was a few years ago.
'BALANCE' is a new chapter in my book of life, the result of venturing into known and unknown territories while finding the balance in between. This creative journey gives me the energy to do what I do, to keep going, and that message has been perfectly translated into the stunning murals in Mexico City, New York and Amsterdam."
Listen to Armin van Buuren – Balance
Full album tracklist:
Side 1
Armin van Buuren & Avalan – Sucker For Love
Armin van Buuren & Avian Grays feat. Jordan Shaw – Something Real
Armin van Buuren feat. Sam Martin – Wild Wild Son
Armin van Buuren & Garibay – Phone Down
Armin van Buuren – Blah Blah Blah
Armin van Buuren feat. Josh Cumbee – Sunny Days
Armin van Buuren feat. Candace Sosa – Runaway
Armin van Buuren vs Inner City – It Could Be
Armin van Buuren feat. Ne-Yo – Unlove You
Armin van Buuren feat. James Newman – Therapy
Armin van Buuren feat. David Hodges – Waking Up With You
Armin van Buuren feat. Conrad Sewell – Sex, Love & Water
Armin van Buuren x Lucas & Steve feat. Josh Cumbee – Don't Give Up On Me
Armin van Buuren feat. Matluck – Don't Let Me Go
Side 2
Armin van Buuren vs Shapov – La Résistance De L'Amour
Armin van Buuren – Million Voices
Above & Beyond vs Armin van Buuren – Show Me Love
Armin van Buuren feat. HALIENE – Song I Sing
Armin van Buuren feat. James Newman – High On Your Love
Armin van Buuren & Garibay feat. Olaf Blackwood – I Need You
Armin van Buuren feat. Bonnie McKee – Lonely For You
Armin van Buuren & BT feat. Nation Of One – Always
Armin van Buuren – Turn It Up
Armin van Buuren vs Tempo Giusto – Mr. Navigator
Armin van Buuren & Luke Bond feat. KARRA – Revolution
Armin van Buuren feat. Cimo Fränkel – All Comes Down
Armin van Buuren feat. Sam Martin – Miles Away
Armin van Buuren – Stickup