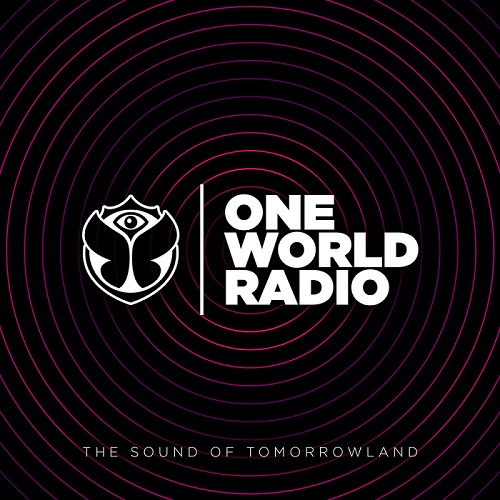 This year, Tomorrowland celebrated its magical 15th anniversary with the launch of its very own digital radio and content platform: One World Radio.
Initially, One World Radio was meant as a special, eight-month temporary, anniversary project as part of all the festivities that were being held this year to celebrate 15 years of Tomorrowland, with the grand finale at Our Story during Amsterdam Dance Event a couple of weeks ago.
After eight successful months of unique content & exclusive tracks (live broadcasts from Tomorrowland and Tomorrowland Winter, the Tomorrowland Top 1000, the Ibiza 500, Armin van Buuren's BALANCE album release, …) and 12,3 million People of Tomorrow around the world expressing their love for the radio, Tomorrowland now decides to continue One World Radio as a permanent radio station – launching a brand new One World Radio app and bringing the sound of Tomorrowland to music fans across the globe with lots of new and innovative content on more platforms than ever!
Get the new One World Radio app now on Google Play or download it on the App Store and listen live to One World Radio.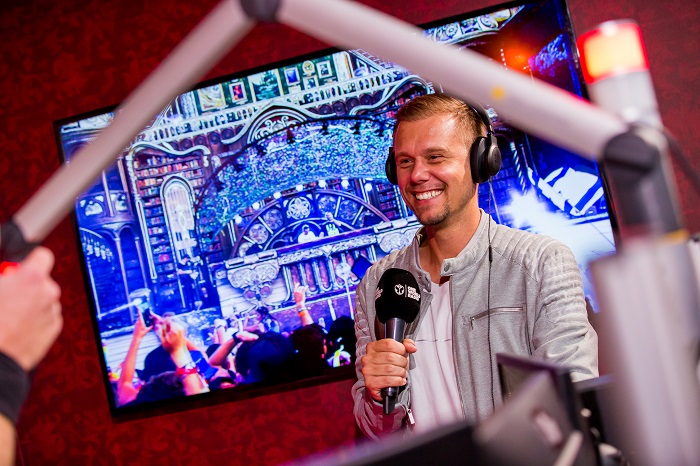 One World Radio will continue to broadcast live, 24/7 in the mix – available with the brand new One World Radio app, online, on YouTube or on TuneIn, giving people the chance to listen to One World Radio on their favourite device. 
Listeners who tune in will be treated to the sound of Tomorrowland with tons of new content, both in the live schedule and in the on-demand section, and of course always get a front row experience at the different Tomorrowland events.
Speaking about Tomorrowland's One World Radio, Belgian super-duo Dimitri Vegas & Like Mike said:
"One World Radio is an incredibly important and refreshing project. We are very happy that Tomorrowland is continuing with its own radio and content platform, because it allows fans around the world to connect with Tomorrowland on a daily basis."
And here's what the Trance legend Armin van Buuren had to say about the radio:
"It is amazing to see that Tomorrowland is not just opting to create a traditional radio show. By mixing exclusive new live and on-demand content with some of Tomorrowland's biggest moments over the years, One World Radio has a unique angle that sets it apart from the others."
One of the eye-catching items at One World Radio is the Tomorrowland Friendship Mix. Every Thursday evening One World Radio is inviting a close friend and world class DJ to host a one of a kind one-hour guest mix with the finest selection of their music featuring brand new & unreleased records, all-time favourite tracks & classics, and personal highlights & memorable anecdotes.
The Tomorrowland Friendship Mix debuts exclusively on One World Radio and is available after broadcasting online, on the One World Radio app, YouTube, Spotify and SoundCloud. Recent Tomorrowland Friendship Mixes have been hosted by artists such as Armin van Buuren, Afrojack, Alok, Steve Aoki and Timmy Trumpet.
MC Stretch will from now on present his own show 'Relive the Madness'. Tomorrowland's legendary MC will be curating his personal favourite live moments from all the different festival editions, giving a unique and unprecedented look into the numerous tales from the magical Tomorrowland mainstage that have never been told before.
Fans of the heavenly Daybreak Sessions at Tomorrowland will be delighted to hear that One World Radio is now also launching the Daybreak Sessions Channel, a second channel besides the main One World Radio channel, playing a selection of blissful, deeper sounds handpicked straight from the heart of Tomorrowland to take listeners on a musical journey, 24/7 in the mix.
Never change a winning team: the Australian DJ sisters Nervo continue to present The Tomorrowland Top 30 with a rundown of the 30 most popular dance hits selected by the People of Tomorrow; the Dutch 'King of Trance' Armin van Buuren keeps ringing in the weekend with his Armin Weekend Kick-Off on Fridays.