Nikolay Cranner is an artist and producer with a passion for Vocal House, Jazz House, and more. His style is dynamically rich and vibrant, as well as accomplished and highly sophisticated in terms of production.
His most recent production is a stunning track titled 'Lies' released on Club Restricted Deep. This release sets the bar higher in terms of punch and attitude, making for a unique flow in terms of rhythm, and melody. The saxophone leads are organic and present, cutting through the mix and giving it a jazzy vibe.
The drums have a distinctive tone, with a slightly European flavor in the production. There is also room for some tasteful vocal parts, adding more edge to the song. The chord structure rings classy and sophisticated, adding an organic vibe to the mix.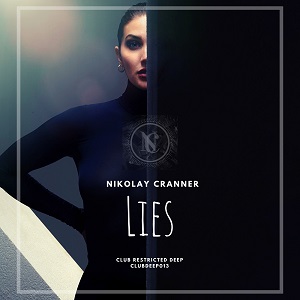 Ultimately, this song is vocal house at its best, and Nikolay stands out as a master of the genre, time and time again.
Listen to the track below.