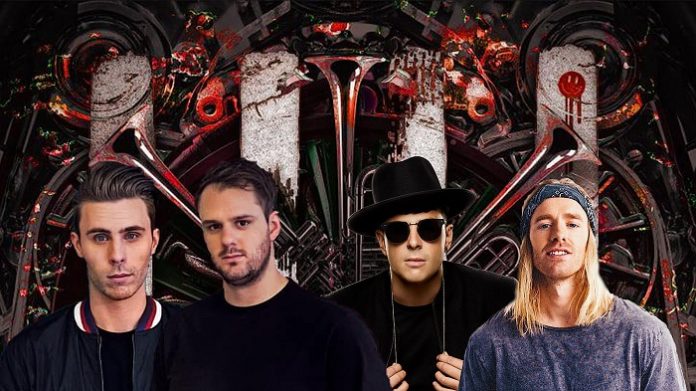 When you put the signature sounds of W&W, Timmy Trumpet and Will Sparks together, you just know you're getting a mainstage anthem of epic proportions. A new version of the old hit originally unleashed by Sequenza, 'Tricky Tricky' is set for quite the run in the club and festival circuit.
Sought-after since W&W and Timmy Trumpet played it in their massive B2B set at AMF 2019 and at the Rave Culture showcase during Amsterdam Dance Event this year, 'Tricky Tricky' goes all out from the off to blow every sound system to pieces.
With sound blasts as epic and high-magnitude as the collaboration itself, this track leaves room for only one thing: jumping up and down like there's no tomorrow.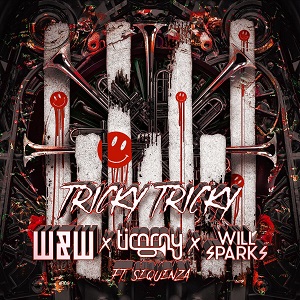 Here's what they had to say about "Tricky Tricky":
W&W: "It's always a challenge to work on a song with a lot of people because you don't always agree on everything, but Will and Timmy are super easygoing and came with great ideas for the song, so it was a smooth process. Will sent us a setup which we loved! We knew the old song and really liked what he did with it. Timmy also thought it was amazing, so we all just worked on it from there.
Timmy Trumpet: "Making music with your best mates who happen to be killer producers at the top of their game is always fun! What else could you ask for?! It's a remake of a classic we all used to play. Will came to us with the idea first and we took it from there. Really happy with the result!"
Will Sparks: "As a young teen growing up, 'Tricky Tricky' was an all-time classic. Originally, I wanted to quickly recreate it so i could play it in my sets. I put a few things together and sent a draft off to the W&W boys to see if they'd be happy to help finish. It really needed their touch, and my god you can hear it!! With Timmy getting on the brass for the break too, it all came together. Without these guys, it wouldn't be what it is today. They absolutely smashed it."
Listen to the track below.