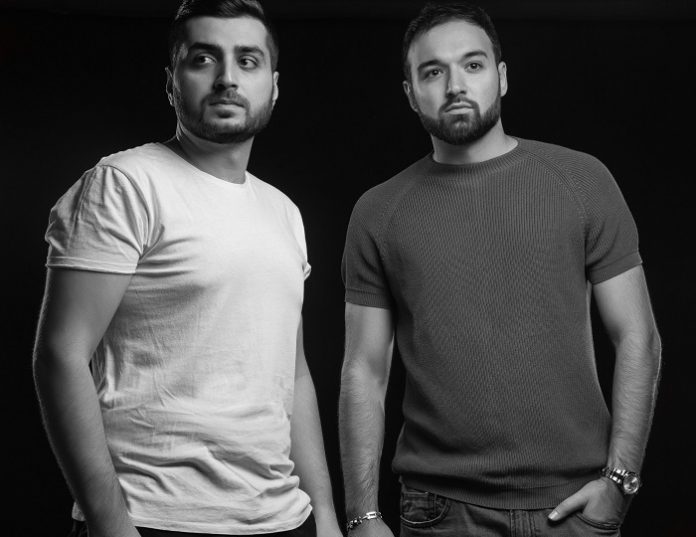 Electro House producers Aligee and Phareed are clearly a harmonious pairing as they have seen incredible success with releases such as 'Eyes Up' and their remix of Mabel's 'Bad Behaviour'.
Their latest release 'Believer' is a bouncy, chilled out banger that has seen over 31K plays on Soundcloud and support from DJs all over the world.
We got the chance to sit down with Aligee & Phareed to discuss about their brand new collaboration 'Believer', their music production process, future plans and many more.
Check out the interview below!
First off, tell us about the story behind 'Believer'?
Oh, sadly there is no any specific story or legend behind this song. We actually finished this song at the beginning of this year but we have been so busy with demo song productions for Eurovision song contest. So, due to this and some other changes in our plans, we kept the release till October.
What has the reaction been like?
We usually work hard to deliver a quality production. Especially, when we are happy with the idea and vocals. We've already received so much positive feedback and support from the music experts, fans and famous DJs. We usually share our finished song with some selected close people and other producer friends to get their feedback as they all have great music tastes! It's like a double check to see how the track will do.
This is just one of many collaborations from you guys, what's your working relationship like?
As you might know, we were previously a part of a music production team under a German based management company and did productions for many famous artists. After a while, we've decided to continue independently, so Phareed formed his own music company (MAINCHORD Studio) in London, which covers Label/Management/Publishing. So now, we are working for ourselves. We've worked really hard and now we have a team of 10 producers signed to our management company.
How did you come to work with Chad Kowal?
Once we had a ready demo instrumental, we shared the idea with several songwriters, but didn't received a topline which could work for us. Then we saw information about Vocal Kitchen on social media and started to negotiate with them. After a few weeks, we received several demos with very nice toplines from different songwriters. Chad's version and voice was the only one which really resonated with us from the first listen. It was a moment where we just knew that was the right decision.
Do you sometimes have any difficulties working together?
Of course! In most cases our sessions are fun and we love to work in a good mood. We do sometimes argue but it's a normal part of the creative process, you don't always have the same opinions about a direction of a track. At times we prefer and like different sounds, melodies, toplines. In such cases, we usually go on to work on another project. Then we come back with fresh minds and decide where to go from there.
Whats your favourite part of 'Believer'?
When you are a producer of the song, every part of your song sounds sweet to your ears. But we love to hear opinions of fans about their favourite parts of the song.
How would you compare the track to some of your other releases?
Aw, difficult question! We usually try to improve with every new release and to deliver something new with fresh sounds and ideas, different from previous (as we don't like to repeat ourselves), but still an interesting song for our listeners.
Can we expect more collaborations from you guys?
Yes, of course. We already have few upcoming releases!
Whats next for Aligee and Phareed?
Besides of our joint projects, we also have solo projects and collaborations going on with other artists. Some of them are already in a waiting list, the others are in progress. We also would love to have an Asia tour in 2020, but this is still TBC.
Listen to the track below and enjoy!