How best to sum up a DJ and producer like Anna Reusch? A prodigious talent, she's been heavily involved in one way or another with electronic music since her mid teens and she's beginning to make a breakthrough thanks to a way of working that's quickly accelerated her toward the top of the DJ charts.
Known for releasing music that veers between house, tech, minimal and techno, her eclectic sound means she's also a firm fixture of the TW Management agency, alongside the likes of Egbert, Julian Jeweil, Paco Osuna, Oxia, Sidney Charles and more.
Frankly, she's someone who keeps good company when it comes to electronic music, and if you're only encountering her now, we can state with some assurance that you'll be hearing much more from this passionate German talent over the coming months. On the eve of a pivotal year for Anna, we checked in with her to chat releases, goals and confidence…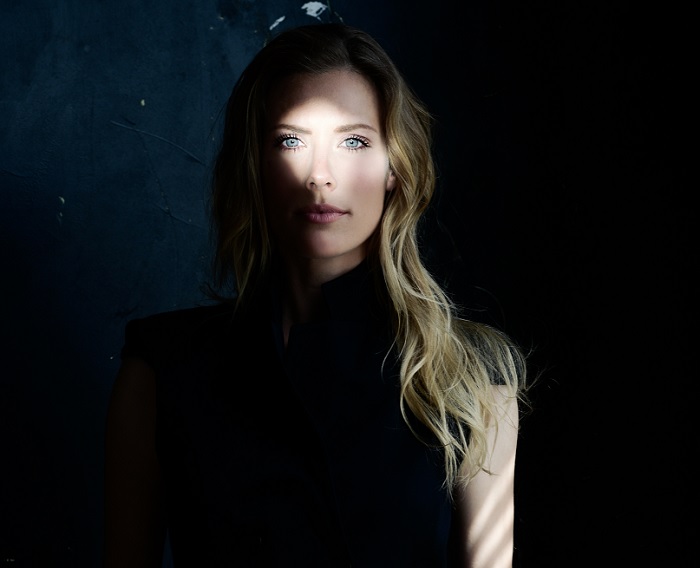 Let's start by chatting a bit about your 2019… looks like you enjoyed a really big year! On that note, do you feel as if you're finally making the breakthrough that your hard work deserves?
If your "hard work" you mean that I'm always passionate, authentic and very disciplined, then yes! I'm not the type who says they deserves this or that, though. I am simply looking forward to everything that I am allowed to experience and I was able to experience so far. 2019 was great, I had a lot of great gigs that I really like thinking back to.
At what stage did you decide to embark on a full-time career in music? Did you have a mentor who has really encouraged you to go for it?
That was a slow process. Bouq encouraged me to give the music more space and to take it more seriously. I was always very skeptical if I was good enough. Luckily I had many helpers who helped me with advice and support.
Are you a musician who suffers with confidence at all? Or are you generally pretty positive in your outlook?
For a long time, I was very critical and insecure. But the more I played, the more catastrophes I experienced and bad luck and mishaps I mastered, the more secure I became. I am still nervous today, but I know it helps to stay focused. Today I rely on my intuition and I enjoy every minute in which I listen to my favorite songs with my listeners and celebrate them together.
How important do you think is one's mental health state when they are approaching the task of making music? Do you need to enter the studio in a clear state of mind, for example?
That's a funny question. I think when you're touring you have to be in a good mental place. Traveling, sleeping less or irregularly is stressful. But in the studio "being a little crazy" is definitely good. Genius and madness are often close together…
Can you talk us through your music production process? Are you quite strict with your routine when it comes to making music? Do you treat it like a 9-5 sort of job?
I've been working with Dave Robertson (Reset Robot) for two years and he's very structured. Maybe because he is a father. But I find it's very productive. At some point you are "fed up" [with the scene] anyway. The concentration is also not infinite and after a good lunch with great south sea air you are immediately full of creative power. The results are much better than those after nocturnal visits to the studios.
One of your tracks we really enjoyed this year was 'Do It', which came out via the Transmit label. Can you tell us a bit about the story behind this track? And how does it feel to have the support of a massive label like Transmit?
I released my track "I'm About" on the Atmosphere EP at the beginning of 2019. It's a very punchy one and the people loved it, so I decided to make another punchy, stripped back one. In my eyes, "Do It" is even better. It was just meant to be a B side, but when transmit chose it as an A side I was over the moon. I sent some tracks to them because I found the last release of theirs very cool and thought that might fit well. I am very happy and proud that they have published something of mine.
What were the reactions like when you played it out? Do you generally 'test' your own records out on crowds in advance?
Yes I test everything before I send it. It has to work on the dance floor. The reactions to the number were and are always very good. Luckily!
The track is quite indebted to the sounds of DJs such as Len Faki or Ben Klock. Do you think this is a fair point? And if not, what other DJs would you say motivated the track?
My motivator for such a stripped-back track is the Jeweil Rmx from Fuego, for example. I do not have any thoughts in the studio about how a track could or should sound like, but I take my experience and my preferences and try to implement this in the project. But if you feel "Do It" reminds you of a Len track, then that's a compliment to me.
You mentioned Jeweil Rmx, but in terms of your DJ and production skills, is there one person whose sound, style and approach you admire more than others? What is it about them that you so look up to?
I admire everyone who manages to have his own sound, but has managed to stay modern over the years. As a producer, for example, I count Matt Sassari, Oscar L and Sam Paganini as big influences. When you hear the first minute of their tracks, you know exactly who produced it. As a DJ, I admire Monika Kruse because she's always modern with her track selection and she makes people dance everywhere.
Do you set yourself goals in that respect? And do you have any plans to establish your own label in future?
My booker hates me because of that but I have no goals! I have already achieved more than I ever dared to dream. And when I look at my calendar for 2020, I cannot stop smiling. If you expect a lot you can be disappointed that's why I'm just looking forward to everything that comes. To start my own label has actually come to my mind since I have a track which I played all whole summer and which is well received everywhere, but none of the labels I asked wants to publish it. But I am 100% behind it and therefore I will keep the thought of my own label in the back of my head.
Finally, can you tell us something we don't know about you?
Next time, if we know each other better!
Listen to her track "Do It" Below!