A link-up as epic as Armin van Buuren and NE-YO's recent collaboration deserves a remix of equal significance, and that's exactly what fans are getting.
Today, Dutch superstar DJ and producer Nicky Romero offered up a top-notch remix of 'Unlove You', delivering the very best of what dance music has to offer.
Unleashing his own touches onto the buzzing 'Unlove You', Nicky Romero pushes out into the night with his club-tailored interpretation. Enhanced with a hands-in-the-air melody and seamless arrangement, this remix is the perfect counterpart of Armin van Buuren and NE-YO's smash hit.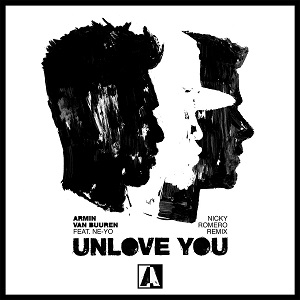 Here's what Armin van Buuren and Nicky Romero had to say about the new remix:
Armin van Buuren: "I'm very happy with this incredible remix from Nicky Romero. I'm a long-time fan of his work and I feel that he did the original song justice whilst giving it an energetic, mainstage-ready twist of his own. Top-drawer stuff!"
Nicky Romero: "Armin van Buuren and I have been colleagues for a long time, so it's about time we started working together. I was in the studio listening to the songs of his album 'Balance' and his track with NE-YO struck a chord with me. I coincidentally had a project open that matched the vibe and key of the record perfectly, so it was just meant to be. It's a magnificent song, and I'm glad I got to make it my own."
Listen to the remix below.