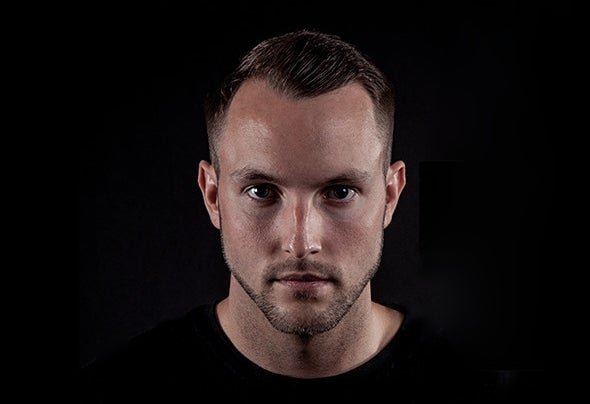 Inspired by superstar DJs and producers such as Don Diablo and Martin Garrix, Joe Hawes has made appearances in Amnesia, Ibiza for Cream and at a sold out Wakestock Festival in Wales, supporting the likes of Calvin Harris and Deadmau5 along the way.
Exploring a slightly different sound with his latest release 'Shakin', Joe Hawes has received tons of global support along with charting on Beatport's Electro House top 20 so our team caught up with him to find out more about this release.
Tell us a bit about the story behind 'Shakin'?
Shakin' is the first track I've done in this more bass heavy style, I wanted to switch up my sound a little whilst still maintaining energy. The idea was to create a track that had a memorable hook and also a lot of energy!
When I finished the track, it had a different vocal on it, and was going to be called "Headbangerz". However, the vocal was quite heavy on the swearing front! So, I decided to find another vocal that wasn't so explicit, that's when I came up with Shakin'!
How do you usually start off your productions?
I usually like to start in the break or build up. However, as the focus of this track is the drop, I thought it would make sense to make a drop that hits hard and then work backwards from there. I don't think there is ever a set way to start a track I think taking each track as it comes and starting on what the most important element of the track is going to be will always be a good start.
What was it like working with Hungry Koala Records?
Great! It was my first time on their label, I contacted them as I saw they were appearing in the Beatport charts a lot and then within a few hours after sending my demo submission I had a reply back asking to sign the track!
How has the initial reaction been?
Better than I expected that's for sure! I get mentions on Instagram of people supporting the track and some pretty decent clubs, also the track got up to number 18 in the Electro House Chart on Beatport and number 7 in the Electro House top releases chart!
What's your favourite part of this release?
The drop! It sounds so epic on a big system and always gets the crowd going.
Can we hear any of your influences in this track?
To be honest, when I started this track I kinda just sat down and didn't really listen to anything else, I just wrote what I felt. Once the track got going, I listened to some of Afrojack's more Bass House type of tracks and also listened to a lot of tracks he has in his Spotify playlist, as they are mainly Bass Heavy tracks. So, they were great to use for references.
Would you say this is the typical Joe Hawes sound?
Nope! I'd says it's a new style, however if you listen to some of my bootlegs and remixes, I've released recently you can kind of hear the change in sound over course of the releases. I will be releasing more tracks with this type of sound soon.
Do you have any advice for budding producers?
My biggest advice is don't give up. We all have times where we get writers block and even now there are times I will sit at the computer and spend 4 hours on something, and the ideas are just so weak that it gets me down and I doubt myself.
The way I try to look at producing now is it's a numbers game. I know if I write 20 ideas for a track, most won't be usable, but a few will be decent. So, I'd also advise to know when to leave a track if its too weak.
Was there any point where you thought 'this release is going to be great!'?
Not really to be honest, I was quietly hoping I would chart somewhere on the top 100 Beatport Electro House, but I never expect a top 20 slot! I knew it's a very playable track and works on the dance floor, so I was expecting to get some support on it too which it had a lot of so I'm very happy over all with this one!
What have you got planned over the coming months?
My new Alias for my live drum show should be launching in the new year which has been getting some amazing traction and feedback. This will be under the name "JL" which basically means Joe Live.
On top of that I have a few tracks I'm working on which I'm very excited about and also more releases in the new year, alongside some more bootlegs.
---
Listen to Joe Hawes' track "Shakin" below and stay tuned for more incredible tracks because this guy is showing no signs of taking his foot off the gas!