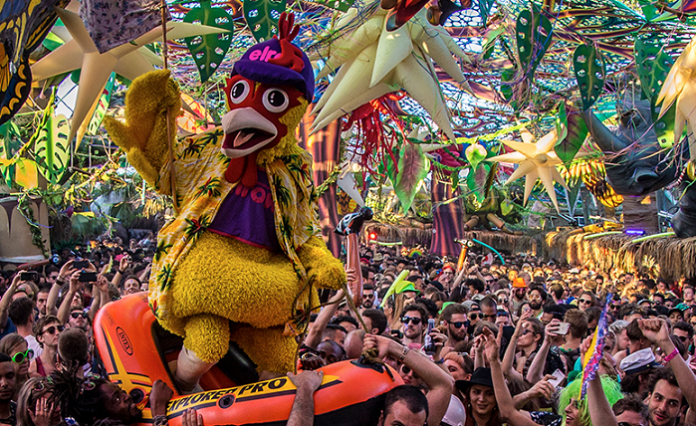 Entertainment taken to levels you've never seen before elrow stands for breaking the rules, provocation, absurdity and great parties.
elrow has to be experienced personally. Nobody can explain to you the feeling of being at one of its shows from start to finish, up to the moment when you finally leave the party grinning from ear to ear.
elrow's goal is to entertain, to provoke, to innovate and to break the rules. Their only goal is to make you all a little bit happier, from Barcelona to London, from Ibiza to Amsterdam and now also from Perth to Sydney, going through Melbourne!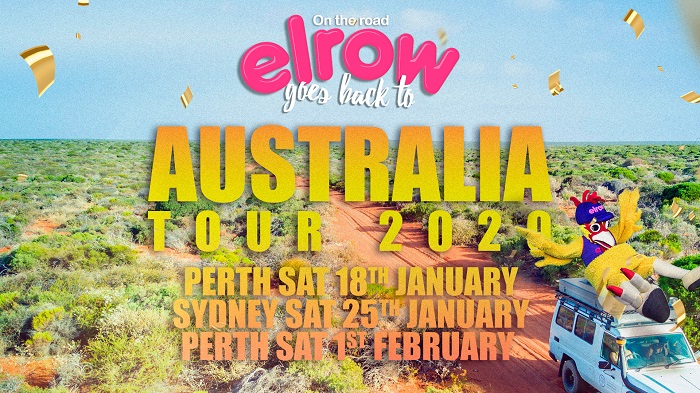 You can't fail to be impressed by either its daytime version or by one of its night time shows. In fact, crowds end the set with the irresistible urge to relive it all over again. That's because elrow is not just another show; it can only be described as a sublime, highly entertaining, groundbreaking and group experience.
So from these lines they invite you to become part of it, to tell your friends about them and to, above all, come back and enjoy a new show with them, the new elrow. They'll always be here, waiting for you. For together, they create magic.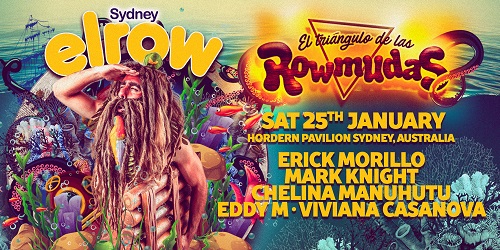 SYDNEY FULL LINE UP:
Hordern Pavilion – Tickets HERE
Erick Morillo, Mark Knight, Chelina Manuhutu, Eddy M & Viviana Casanova
PERTH FULL LINE UP:
Claremont Showgrounds – Tickets HERE
Heidi, wAFF, Bontan, Eddy M & Viviana Casanova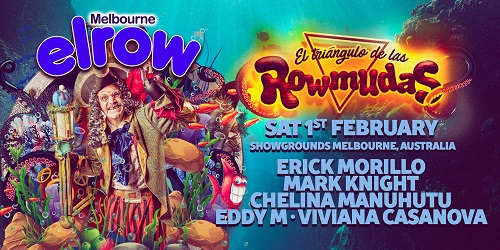 MELBOURNE FULL LINE UP:
Melbourne Showgrounds – Tickets HERE
Erick Morillo, Mark Knight, Chelina Manuhutu, Eddy M & Viviana Casanova