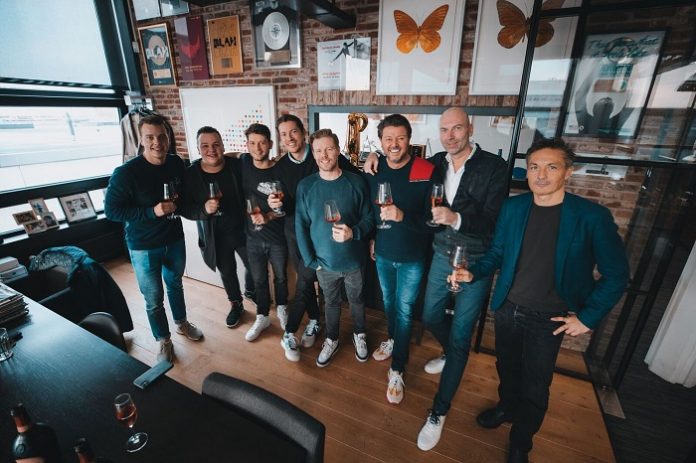 As the year of 2019 is entering into its final stages, it seems that Ferry Corsten and Armada Music saved one of the year's best announcements for last.
Today, the Dutch Trance phenomenon and the Amsterdam, New York and London-based record label inked an exclusive agreement, putting their trust in each other for the (future) representation of Ferry Corsten's Flashover Recordings as well as most of the imprint's past releases, which includes a trove of beloved classics produced by Ferry Corsten under his System F and Gouryella aliases plus many more well established artists.
Maykel Piron, CEO Armada Music: "Over twenty years ago, Ferry and I started working together at an independent label. I was involved in releasing some of his biggest hits, such as 'Out Of The Blue' and Gouryella's 'Gouryella'.
Continuing our working relationship after all those years feels like coming home, and I can't wait to create future hits together in this new partnership. It's a dream to be able to work on new Ferry Corsten material and it'll be a blast reworking the classics that inspired me and helped me grow to where I am as a person today."
Joeri Lodders, CEO Flashover Recordings: "We feel that partnering up with Armada will bring us the reach our artists need for future releases while working on our catalogue in a new and creative way. It's exciting to see that Maykel's past work with Ferry and myself finally comes together to reach new heights."
Ferry Corsten: "I have been working on so many diverse music projects lately, and I strongly feel that through this new partnership we will maximize the creativity and capability of these plans moving forward.
I always try to have new and established talent benefit from releasing their music on Flashover, so with Armada now as our partner, I believe this will open up new and exciting opportunities for these artists to develop their careers."
Ferry Corsten's lustrous career truly started with the release of 'Out Of The Blue', the sophomore artist album under his System F moniker. The eponymous single became a worldwide hit, charted in the Top 20 of the U.K. Singles chart and graced the Top 10 of Japan's singles chart for three consecutive years, paving the way for a steady flow of releases (including 'Gouryella' with Tiësto) and remix work for U2, Moby, Faithless, The Killers, William Orbit, Duran Duran, Public Enemy, Nelly Furtado, and many others.
Fast-forward to today and it's clear that there isn't a lot Ferry Corsten hasn't already achieved in the twenty years since. A regular in the DJ Mag Top 100 DJs poll, the Dutchman has eight full-length studio albums to his name, runs a globally syndicated radio show (Corsten's Countdown) and continues to send fans into raptures through both his stadium-quivering DJ sets and System F live show, wherever in the world he ventures. Now entering into a new chapter with his label alongside Armada Music, Ferry Corsten once again proves that the possibilities are boundless.