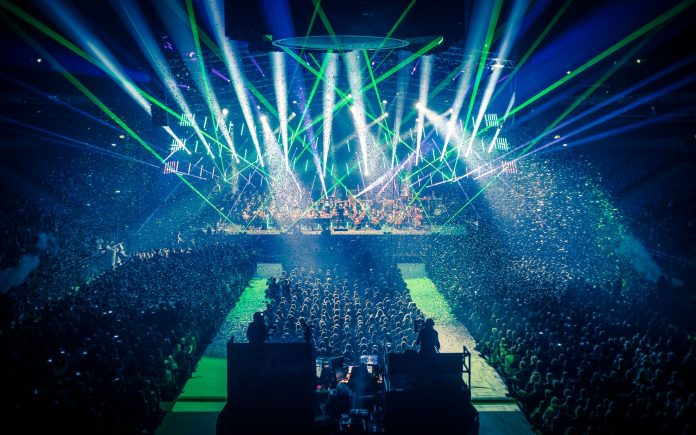 It all started back in 2006. Petri Alanko, better known as Lowland, was booked to play various club classics on the piano at the tenth anniversary party of Helsinki's beloved Club Unity. But instead of sticking to the original plan, Lowland took it a step further.
He created orchestral backings to the tracks and produced a touching performance, giving birth to a much bigger dream. The versions went viral on the web, got picked up by Dutch DJ and producer Armin van Buuren and were turned into two magical 'Classical Trancelations' albums, released in respectively 2008 and 2015. And now, thirteen years after the initial spark, 'Classical Trancelations 3' has arrived to relight the fire.
A live registration of 2018's Classical Trancelations event in Finland, 'Classical Trancelations 3' offers up the same orchestral interpretations that reimagined some of the biggest electronic music classics for a crowd of over 8,500 strong.
Including new, mouthwatering edits of tracks such as Rank 1's 'Airwave', Chicane's 'Saltwater', Daft Punk's 'Get Lucky', Darude's 'Sandstorm' and even Pendulum's 'The Island', this third album installment offers up some of the most magical crossover songs to date, all performed live by Lowland and the Helsinki Philharmonic Orchestra in tandem with many other talented musicians and conductors.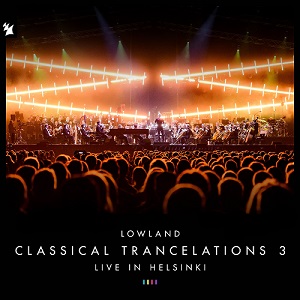 It all started with a dream. And if there's anything that this albums proves to us, it's that the dream is alive and bigger than ever before, demonstrating that the only limitations on music are the ones we impose ourselves.
Here's what Petri Alanko, Lowland had to say about the album:
"I've always wanted to begin writing something with the words "and so it was about as big as it could possibly become". We did it about as big as we possibly could fit on the gigantic stage, in Helsinki Arena on September 29, 2018. To this day, I still can't tell the exact number of the musicians on stage, but it was well over 130 at some point. With each minute, the sound assembled into a more coherent soundscape.
Out of small individual things came this one large mass of sound that brought joy and love back to the people. Small things became something wonderful. I am beyond proud of how to Classical Trancelations concert panned out, and with the release of the 'Classical Trancelations 3' album, we aim to inspire even more people than the thousands that joined us in Helsinki for one hell of a ride. It was about as big as it could possibly become."
Listen to the tracks here.
Watch the official aftermovie below.
Full tracklist:
1. Lowland – Cafe Del Mar (Originally performed by Energy 52)
2. Lowland – Airwave (Originally performed by Rank1)
3. Lowland – Flaming June (Originally performed by BT)
4. Lowland – Saltwater (Originally performed by Chicane)
5. Lowland – Infinity (Originally performed by Guru Josh)
6. Lowland – Chase The Sun (Originally performed by Planet Funk)
7. Lowland – Children (Originally performed by Robert Miles)
8. Lowland – 1998 (Originally performed by Binary Finary)
9. Lowland – Sun (Originally performed by Slusnik Luna)
10. Lowland – Barber's Adagio (Originally performed by William Orbit)
11. Lowland – Get Lucky (Originally performed by Daft Punk)
12. Lowland – The Island (Originally performed by Pendulum)
13. Lowland – Silence (Originally performed by Delerium)
14. Lowland – Unity (Originally performed by Orkidea)
15. Lowland – Sandstorm (Originally performed by Darude)
16. Lowland – Porcelain (Originally performed by Moby)