This is real stand out old school House Music which has that real nostalgic touch but feels fresh for today's House Music fans, and should please not only the House connoisseurs but the new discovering fans.
With a massive piano line which will set any club alight you then get much more for your buck with the classic House bassline to get you in the groove.
To top it all off a cool funky vocal sprinkled with what can only be described as an all time classic bit of sampling! Get on this and everyone will join in!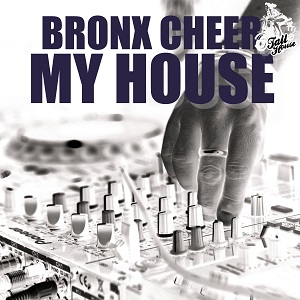 Bronx Cheer AKA Tim Nice & Paul Parsons can boast a discography spanning over 20 years and DJ careers over 30 years, both individually and collectively have been involved in several chart topping hits on various download platforms along with experiencing almost every angle of the dance music industry from DJing, Producing, owning and running dance music shop, selling, pressing, distributing, marketing, living and breathing dance music.
Co-owners and founders of Tall House, Tim & Paul have been a fundamental part in structuring several artists production careers along with pushing the boundaries of their own careers.
You can expect an extremely high level of production so far picking up support from the likes of Roger Sanchez, Mark Picchiotti, Danny Tenaglia, Steve Mac, Joe T Vannelli, Mark Knight, Eric Morillo, Mark Doyle, Robert Owens, PvD, Paul Oakenfold, Kid Cre`me, Peter Gelderblom, Mark Knight, Toolroom Rec's, Hed Kandi and many more.
DJ and producer, Vacuii is the recently established solo artist name for Paul Parsons (one half of Bronx Cheer) who needs no introduction from the above info.
Listen to the track below.