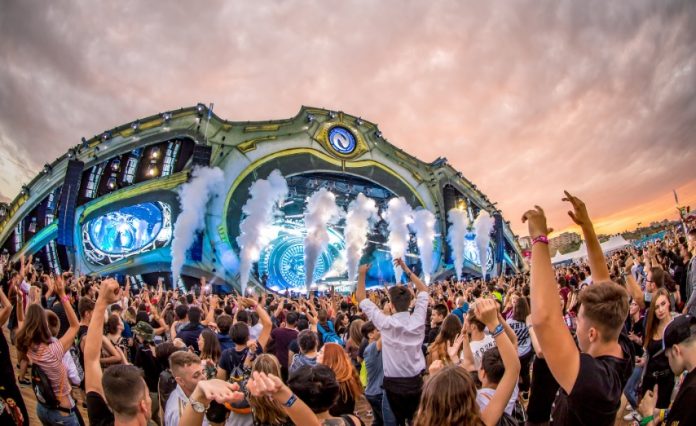 It's still January and there are 163 days left until the most awaited festival from the seaside in Romania NEVERSEA but we are already super excited for the next edition. On the Island of Dreams, the fans, along with the artists, will paint their accomplished dreams with the most beautiful colors of the sunrises and the longest sunsets.
NEVERSEA festival has been on the rise over the last few years and has made the Black Sea a destination location for dancing machines from all around the world. It is a special event because the organizers put a lot of love and care into hosting the festival and over the years have come to understand how to maximize their potential.
One of the most expected moments by the fans of the NEVERSEA festival is the release of the aftermovie, in which are included the most beautiful memories and moments lived at the 2019 edition. The fans will relive, in 11 minutes, the experiences from the sunsets and sunrises from NEVERSEA beach and will also see how good the artists felt while playing for the attendees.
More than 20 of the best professionals in the cinematographic industry, from Romania and other countries around the world, have captured unforgettable moments lived between friends, in an extraordinary atmosphere.
The experts gathered 60 terra of images, at 4K resolution, and spent hundreds of hours watching and mounting them. The result is 11 minutes of colors, emotions and positive energy from the Island of Dreams, the concept of NEVERSEA festival.
The emotions, happiness and enthusiasm of the 240.000 participants from all over the world and more than 150 superstar artists, lived in the 4 days and 4 nights of festival, were captured in this amazing aftermovie.
The next most expected moment by the fans is the announcement of the 2020 line-up from 4th edition. The first wave of artists will be announced soon. In the line-up will be artists that will come for the first time in Romania.
NEVERSEA festival will take place at Neversea beach between 2-5 July 2020, in Constanta, Romania.
Watch the official 2019 NEVERSEA aftermovie below and prepare yourselves for another magical edition this year.
Those who haven't bought their tickets yet are having more options, starting from 114 plus taxes.
More information about the tickets can be found HERE!