There are countless breathtaking dance music events that span the outreaches of Planet Earth, and while many of them are next level premiere events that host some of the best production and experiences known to mankind, none of them can quite stand up to France's mighty and magical Cercle.
French livestream media, Cercle is known for taking some of the world's best techno and house DJs and recording live sets at the most beautiful locations worldwide.
Cercle has already collaborated with multiple breathtaking venues such as the Eiffel Tower, Fontainebleau's Castle, Chambord's Castle, Montparnasse Tower observation deck, Bourdelle's Museum, The State Aviation Museum in Ukraine, SkyPark at Marina Bay Sands in Singapore, the Reforma 180 heliport in Mexico City, the Orange's Ancient Roman Theatre and many more amazing locations around the world.
And today we know more about what Cercle had in store for us besides their regular every other Monday events. After publishing their mysterious space video teaser last week, Cercle have just announced their 2-Day music festival at the National Air and Space Museum of France in Le Bourget, Paris.
The lineup for the festival has been revealed and got us already all excited. Cercle do a fantastic job of knowing how to spread out the web of dance music throughout their events, displaying the many sub-genres that make up dance music while giving something for everybody, in top form.
As expected, the lineup includes the biggest names in the industry such as Adana Twins, ARTBAT, Amelie Lens, Acid Pauli, Black Coffee, Charlotte De Witte, Pan-Pot, Recondite, Maceo Plex, Monika Kruse, Johannes Brecht and many more plus a very special Cercle All Stars performance which probably will also include some surprise guests.
Check out the full lineup below!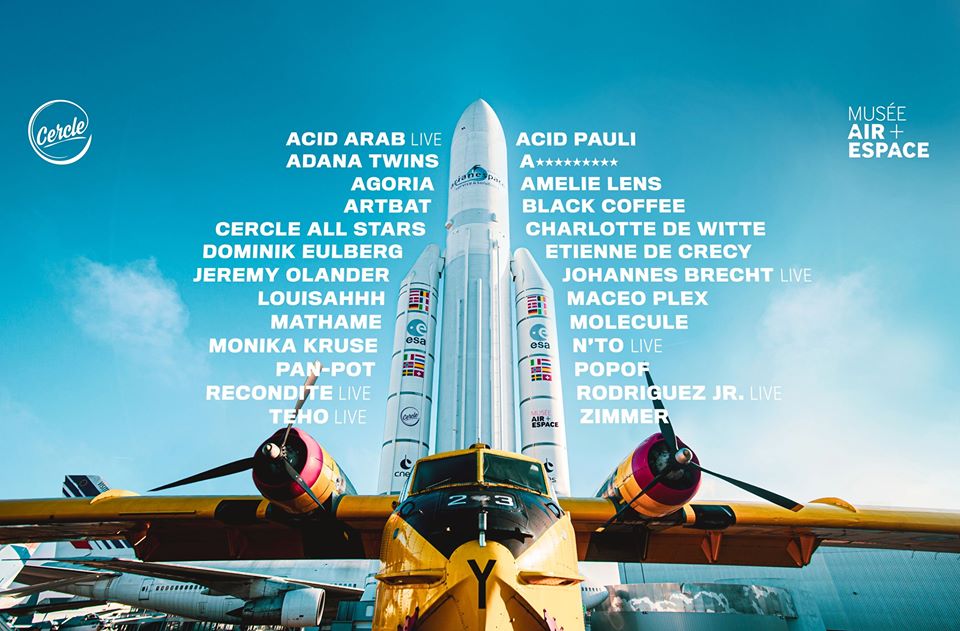 National Air and Space museum of France is one of the leading aeronautical and space museums in the world due to its age and the richness of its collections. Founded in 1919, it presents an exceptional historical ensemble in the three fields of flight: aerostation, aviation and space. Through its rich collections, the Air and Space Museum retraces the human adventure of the pioneers of the 3rd dimension. It is now labelled "Musée de France", under the supervision of the Ministry of the Armed Forces.
Located at Paris-Le Bourget airport, Europe's leading business airport, the Air and Space Museum is also a site museum and a lively place, in direct contact with contemporary aeronautics. On this mythical site, the cradle of world aviation and the scene of many exploits, it offers visitors who travel through its tarmac, its halls and galleries, to live a real experience through the history of the aerospace conquest.
Cercle's second music festival will offer three stages (A380, Ariane 5 rocket & Concorde) for your visual and musical experience.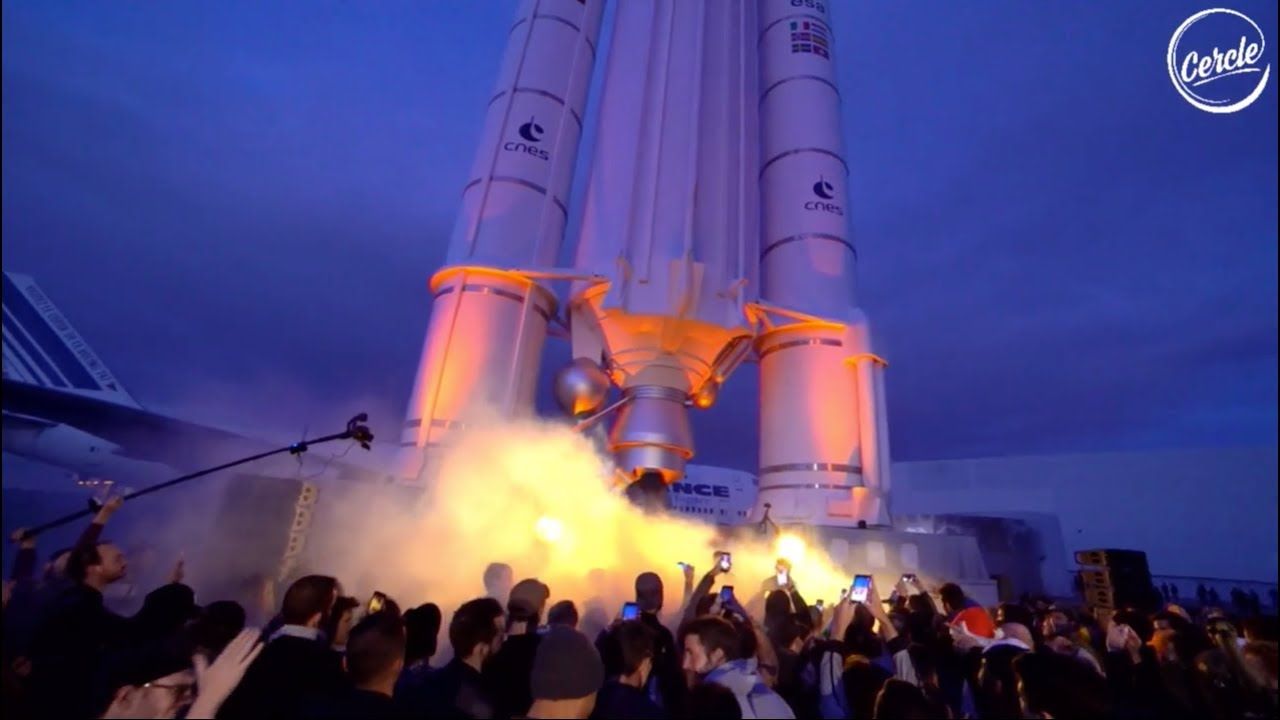 ---
IMPORTANT: Pre-registration is necessary if you want to be in with a chance of actually buying a ticket for the festival. Tickets are not on sale yet but they will be soon. You can pre-register HERE!
Watch Pan-Pot's set for Cercle at the very same location below and prepare yourselves for an amazing festival edition this May 30-31!