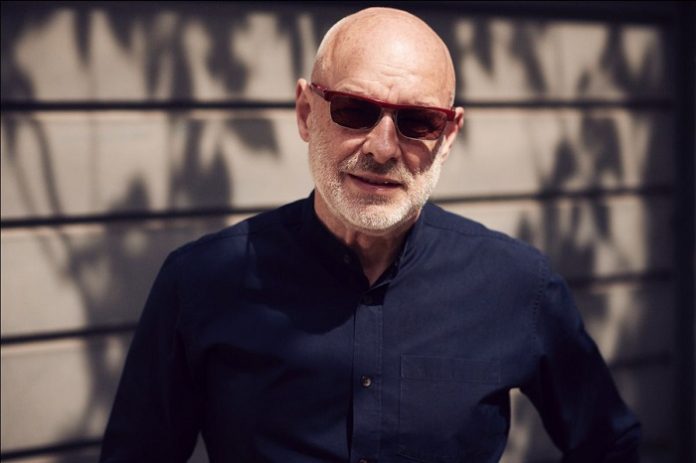 International Music Summit (IMS), the leading voice for business, culture and education in electronic music, will unite the most influential global industry figures at the 13th edition of the summit, across three days of conversation, connection and celebration.
Continuing to lead the direction for positive change in the industry, IMS Ibiza will place artists, visionary thinkers and industry leaders at the centre of powerful discussions designed to make meaningful difference and be a catalyst for change.
At the forefront of the debate will be iconic electronic musician, producer, visual artist, academic and leading pioneer in environmental activism Brian Eno, who will open IMS Ibiza with a keynote interview with IMS partner and legendary BBC Radio 1 DJ Pete Tong.
He will set the scene on the environmental crisis the world is facing and as a founding trustee of EarthPercent will introduce the project, before other initiatives will be shared by other industry figures.
This vital and timely keynote interview will take place via video call to avoid unnecessary air travel and is one part of a dedicated focus at IMS Ibiza on the climate emergency. It will follow into other presentations and initiatives from within the industry, examining the wider debate around the issue and detailing what action must urgently be taken. IMS will donate the cost of Eno's flight to EarthPercent and will carbon offset all air travel associated with producing the 2020 event.
EarthPercent exists to encourage artists and music companies to commit a small percentage of their revenue to the best organisations addressing the climate emergency. As an industry with huge cultural influence we should be taking a leading position in being conscientious and pro-active in supporting the best organisations taking on the challenges of climate change. The aim of EarthPercent is to generate significant income via a rolling and continual mechanism, establishing a highly effective way for the music industry to be part of a solution.
"There's a revolution going on: the biggest and broadest social movement in human history. It grows out of two realisations: that the planet – and with it human civilisation – is in danger of collapse from a rapidly changing climate. And that it's us – us people – who have to do something about it.
The music industry has always been a leader in movements for social change, and we can be proud of that. But if ever our efforts were needed, now is the time. This is The Big One and I am delighted to have this opportunity with IMS to speak with the global electronic music community at such a critical moment." Brian Eno
Brian Eno was a founder member of Roxy Music. As well as a discography of highly influential solo albums, Brian has worked with some of the most creative artists of our time including works with Talking Heads, U2 and Coldplay. His collaborations deeply interweave pop culture, working with the likes of David Bowie, David Byrne, Grace Jones, Karl Hyde and James Blake as well as many others. He coined the term "ambient music" and recorded the album "Ambient 1: Music for Airports", the first album to be described as 'ambient music'.
International Music Summit is an educational, inspirational and motivational thought leadership platform dedicated to creating and encouraging the awareness of, and appreciation for, electronic music, and the artistry related to DJing and related art forms – primarily through the presentation of summits and events that celebrate both the historic and ongoing contribution of the genre to culture worldwide.
IMS annually hosts major events globally in Ibiza, Los Angeles, China and Malta. IMS was created by Ben Turner, Danny Whittle, Mark Netto, Pete Tong & Simeon Friend.