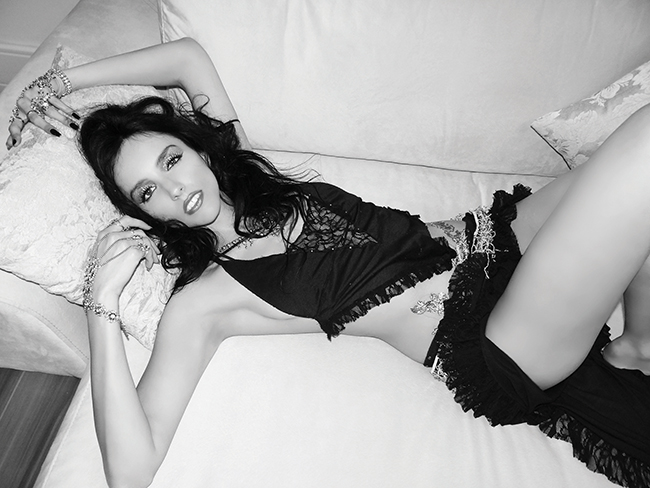 Our team got the chance to sit down with London based song-writer Nathassia. She lets her creativity speak directly through her music and combines an array of musical elements – bringing them together in her own unique style.
Nathassia was really polite and happy to answer all of our questions and we wish her the best for the rest of the year.
Check out the full interview below!
Hey Nathassia! Welcome to Rave Jungle. How has 2020 kicked off for you so far?
Hiya! It's been a bit of a whirlwind with finishing off several new releases and a great new collaboration cumulating in two singles with renowned South American DJ/producer D3FAI.
We love the sound on your single 'Light of The World' – can you tell us more about the inspiration for this track & the message behind it?
Thank you! It's all about the future of love merging with technology and how the onslaught of augmented reality and A.I. will affect us all.
How long have you been in the music industry & what has the evolution of your career been like?
It's been about five years and I'm still surprised by the amount of growth and potential twist and turns I am experiencing as both an artist, live performer and songwriter.
Your sound has a distinctive world music vibe that really stands out. Which elements do you aim to include in your productions?
My productions are a reflection of my background, I am Dutch and Indian with South American roots, so I like my music to be electronic in nature but influenced by exotic sounds and instruments.
Can you highlight one of your own favourite singles and what makes it particularly special to you?
One of my favorites is "Parasite", it was the first time that I collaborated with Stenchman, and it always gives me a real blast performing it live on stage with my band.
What does your live set schedule look like this year?
March is insane with the worldwide live stream of my show with the band to all my fans broadcasted from my London studio, and then I'm off to South America to perform at Lollapalooza Festival in Argentina!
Finally, what else has you excited as we head further into 2020 and a new decade?
I'm excited to film on location in Buenos Aires for my new single, a mini India tour, finishing my next studio album and everything else this magical year has to come!