Defected's inaugural Ibiza festival is starting to take shape. After revealing the venues and full line-up at the start of the year, the festival now unveils the full break-down for the four-day event, which will take place across five venues – Cova Santa, Eden, Heart, Hï Ibiza, and a secret beach location. After throwing parties in Ibiza for 20 years, this brand-new concept for the island showcases the full might of the Defected family rosters.
Kicking off the festival at the stunning Cova Santa, Defected will open the four-day affair with Sam Divine, David Penn, Roberto Surace, Simon Dunmore and Manu Gonzales providing the sunset soundtrack. Known for its infamous after-parties, Cova Santa's magical countryside surroundings and lush gardens offer a gorgeous setting for the opening night, with a storming Soundsystem prepared for feel-the-music moments from the label's biggest talents.
Friday night sees Defected's opening night at Eden, with a sunset session at Café Mambo to warm things up beforehand. With an all-star line-up to set the tone for the season ahead, Gorgon City, Purple Disco Machine, Sam Divine, Riva Starr, and Monki will take over the San Antonio hot-spot. Now in its fourth season at the club, Defected have added a new element to Friday nights by bringing in heritage label 4 To The Floor to curate Room 2, with Chicago legend Mike Dunn and Big Love's Seamus Haji kicking off the residency.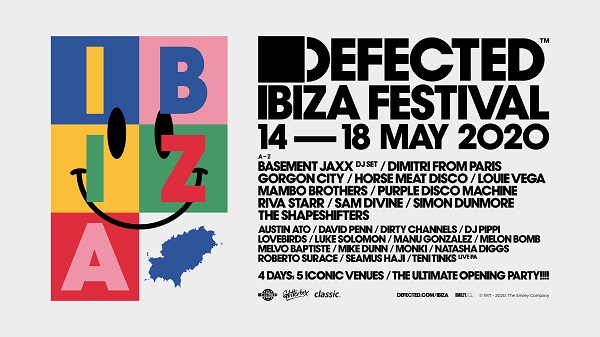 With the day to recover from Friday night's events, Defected's secret beach party will start at 5 pm (running until 11 pm) at a secret beach club location, bringing Louie Vega, Mambo Brothers, Simon Dunmore, Lovebirds, and DJ Pippi to one of the island's favorite daytime locations, before all roads lead to Ibiza Town for Classic Music Company's takeover of Heart. With Honey Dijon now added to the bill, she will be joined by Natasha Diggs, Luke Solomon, Austin Ato and Dirty Channels, showcasing the world-class sounds of the label's roster.
The final day of the festival is all about Glitterbox, where the unstoppable nightlife movement will be delivering a heavy dose of disco hedonism to San Antonio with a sunset pre-party at Café Mambo, before heading to spectacular Playa d'en Bossa club Hï Ibiza (11.30 pm – 6 am).
With the full line-up for Sunday to be announced in due course, Glitterbox's drag queens, club kids, performers, and dancers will bring the Glitterbox phenomenon to life, along with a stellar cast of house and disco talent.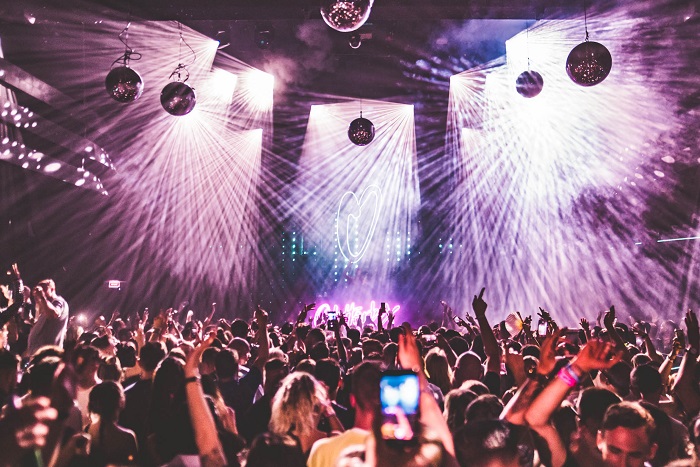 DAY BREAKDOWN
Cova Santa
Thursday 14 May
Sam Divine / David Penn / Roberto Surace / Simon Dunmore / Manu Gonzales
Eden
Friday 15 May
Gorgon City / Purple Disco Machine / Sam Divine / Riva Starr / Monki
Room 2 4 To The Floor Mike Dunn / Seamus Haji
Secret Beach
Saturday 16 May
Louie Vega / Mambo Brothers / Simon Dunmore / Lovebirds / DJ Pippi
Heart
Saturday 16 May
Honey Dijon / Natasha Diggs / Luke Solomon / Austin Ato / Dirty Channels
Hï Ibiza
Sunday 17 May
Line-up TBA