She's a native of Ibiza, an artist found in a profound connection with music since her early age, "the soul and blood of a pure DJ", as she describes herself. Anna Tur, age 36, has been DJing for 10 years, producing and co-producing for a little over 2 years. Gral Manager at Ibiza Global Radio, owner of Illusion Music Label, Anna Tur loves to play house beats, groovy sounds leading you to a melodic techno. "I'm pure nerve", she says.
11 years ago, Anna Tur discovered the famous Luciano, the artist who fascinated and inspired her to start DJing. In 2009, Ana had her first gig at Space Ibiza, as guest for Camilo Franco, who was the resident of the club back then. Space Ibiza won the award for "Best club in the world" at International Dance Music Awards 5 times, in 2005, 2006, 2012, 2013 and 2014.
The Spanish DJ flies all around the globe, from Andorra to Argentina, Austria, Belgium, Chile, Croatia, Germany, Greece, Israel to Mexico, Peru, USA, Russia, Romania, Swiss and UK, to do what she loves most – playing music. Driven by the motto "family first", Anna finds inspiration in her family and one of her desires is "to leave a legacy and a mark as an artist from the island of IBIZA, who represented it all over the world with much love and respect".
Anna Tur tries not to perform between Monday and Thursday and concentrates on her artistic side and her work at Radio from Thursday to Sunday. She splits her days very well, after a schedule made with the precision of a swiss clock, in order to get along and give her best everywhere – on stage, at Ibiza Global Radio, at her own label Illusion Music and at home. She also loves spending time in nature, the perfect place for her to escape, especially at the mini farm from her family's house.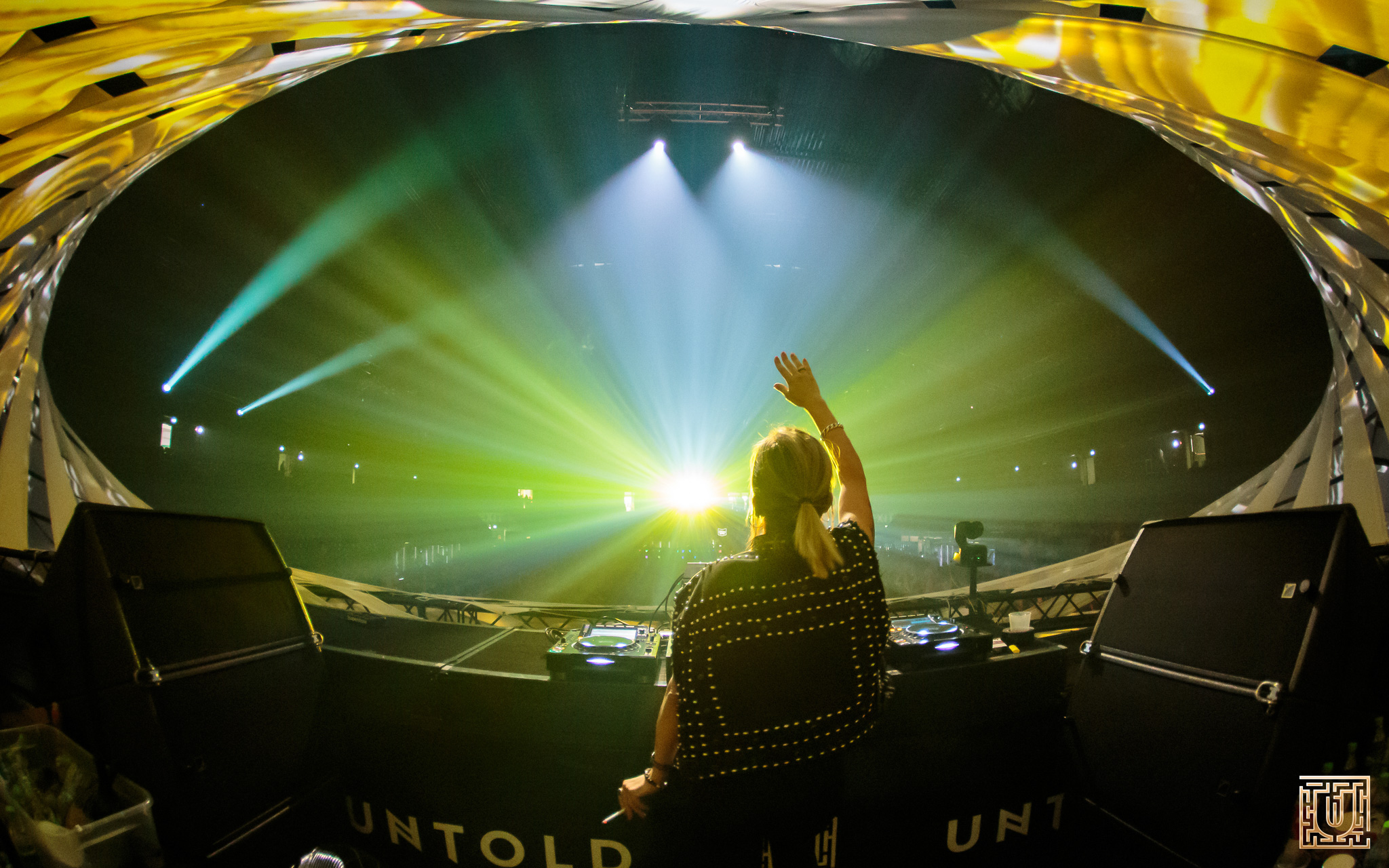 During our time with Anna Tur we had a conversation about life, music, inspiration, evolution of music industry and public, about work and vacations, family and friends.
Check out the full interview below!
1. You were born and grew up in Ibiza. What can you tell me about your childhood and teenage?
I am a native of Ibiza, I have spent almost all my life there except for a few years at the University of Barcelona studying for a degree in Advertising and PR.
My relationship with music comes from a very young age, my parents worked in the radio sector and I have always been listening to music of all kinds. My father founded Ibiza Global Radio and as a DJ I keep those references. He taught me to nourish myself musically and made me analyze different behaviors and situations. You see how even the great ones are just flesh and blood, and they also experience nerves and emotions on the radio.
2. When and what attracted you to music?
I´m managing Ibiza Global Radio for 15 years and I am 36 years old, my youth has been surrounded by music and all my life I have worked with and for music. Can you imagine all the situations I have encountered? I have learned a lot, I have also lived through some disappointments; I have learned to know that in this world there are very few friends we can really count on. Besides, it is a profession in which everyone wants to be number one.
The truth is that the education I have enjoyed with my family, my colleagues and my environment makes me happier. I've been djing for 10 years now and I've been producing and co-producing for a little over two years.
3. When did you know that you want to be a DJ?
I think it was a mix between Ibiza Global Radio and seeing Luciano, I have a very special admiration for him, in fact I started to play 11 years ago because I saw him in the cabin, that's when I discovered him. The first Ushuaïa in Ibiza was a small beach club, a palapa between palms and Balinese beds, which in one of them removed the mattresses and became a cabin.
There I have lived one of my best experiences of life musically speaking, a very interesting trip, but I don't take anything, so I talk to you from the point of view of my feelings, not from a high. The truth is that he made me freak out and I said I wanted to do the same as him. What rhythm, how he moved in the cabin, what strength, what music, and from that time I began to mess around with the pots and pans and set up a clandestine cabin at home with some very old equipment left over from the radio. That's how I started to record records and play music to this day.
4. How was your first gig?
Of course, how could I ever forget? It was at Space Ibiza in 2009, as a guest of Camilo Franco, who was a resident back then. At the beginning of the season he had his own night called One Night With, and I was invited a couple of times. It's been an addiction since then. I also remember the first DJ who came to my debut to support me and be with me was Cristian Varela, so thanks Cristian!
5. Who inspires you?
My family and the 80´s and 90´s rock-pop…
6. How do you feel when you are on stage?
I love it, especially the moment before we start, I feel so much responsibility.
I'm trying to get everything out of me. I watch them and put in what I'd want to hear if I was on the other side. Within my tech essence I try to adapt to the space: festival, big club, small club, beach club…; each space requires a sound and you have to know how to work it.
7. What do you think about female DJ's? How it is to be in an industry dominated by men?
I always say that everything depends on your education, preparation, character, respect to others… not exactly if you are a man or a woman. I really prefer to be involved around men. They are more simple… I started this career when women were minority so I really can not say that anyone didn´t respect me for being a woman.
8. How hard it is for women to succeed in a "man's world"?
I think genre is not important for a success. Its a mixure between hard work, more hard work, the moment, the people who trust you and continuing with hard work.
9. How was the scene when you started playing and how it is now?
I have the feeling that when I started there was more spontaneity and freedom in the industry, now it is much more professional. Everything changes fast.
Well, the truth is that the very evolution of human beings, their tastes, priorities and preferences vary over time and generations. New styles are born, others that seemed to be left behind are reborn, new trends. The key to everything in my opinion is to adapt to each moment. Living together, being very professional, having clear ideas, investing time and money well planned.
10. What about the public?
The digital age, the professionalism of the industry, the venues… has completely changed the public, the way of acting and behaving. But I can't complain about the audience, which is usually very warm and eager to have fun and dance. Romania is an example of people who know how to have fun.
11. How would you describe yourself? As a human being, as a woman, as an artist and entrepreneur.
I describe myself as a cheerful, sincere person, grateful for everything that comes my way i i am a friend of my friends, a very perfectionist and constant person. I work as a DJ and i manage Ibiza Global Radio. The subject of DJing and general management within Ibiza Global Radio has changed and has been in constant evolution over the last two years.
Until that moment, DJ's work was done sporadically, more in other countries in Europe than in Spain (except Ibiza, of course), but in the last two years the artistic part has grown a lot in terms of the request for events and the fact of being able to do performances, and there is no trick to it, it is simply to take care of yourself, lead a healthy life and have a super clear mind, as well as to find your hobbies, the things that make you disconnect in your free time, which in my case is a very rare thing. I take the opportunity to sleep and rest as much as I can, and then I combine the management part of Ibiza Global Radio and the artistic part with nature.
At my family's house there is a mini farm and whenever I can I go there to feed the goats or the chickens, and it's something that for me, beyond sport or meditation or pilates, works very well. Also, I try not to perform between Monday and Thursday. From Thursday onwards I concentrate on the artistic part, from Thursday to Sunday, and the rest of the week I am totally focused on Ibiza Global Radio. When someone comes to talk to me, I'm not a DJ, and if they talk to me about the artistic side, I try to divert the subject elsewhere. This is the only way I can get along.
12. How did you decide to make your own Ibiza-based label? And how is it going now?
The seal is a product of the demands of the market itself. It's something I've always wanted to do but maybe I anticipated it for the reason I'm telling you. I'm always surrounded by good collaborators and professionals, like Davina, Toni Moreno, Izan Hesse… I'm not a producer, nor have I pretended to be one. I'm the soul and blood of a pure DJ.
I like to make my audience enjoy myself with the selection of pieces by professionals who dedicate many hours and efforts to production. It's a subject I have pending with my friend Javi Ferrer from Métrica Studios. But it's difficult for me to sit for more than two hours in a chair, I'm pure nerve.
13. You are an artist, DJ & producer, Gral Manager at Ibiza Global Radio, owner of Illusion Music label. How would you describe your road until here?
A crazy trip with very hard work on my back.
14. What is your motto in life?
Family first.
15. What are your future plans?
I would like to leave a legacy and a mark as an artist from the island of IBIZA who represented it all over the world with much love and respect. It is not easy to have opportunities being an "Ibiza resident" sometimes even a disadvantage to make an international leap. A very few artists from Ibiza play on our island, its a real shame but it seems that outside is always better.
16. You played at the best clubs and festivals all over the planet. We had the chance to see you in Romania at UNTOLD festival. What do you think about UNTOLD festival?
I have repeated it in many interviews this year, UNTOLD for me was possibly the best experience of 2019. The Galaxy Stage is a true marvel, what professionalism, what a crowd an amazing sound and production… I was totally in love! I hope to come back this 2020!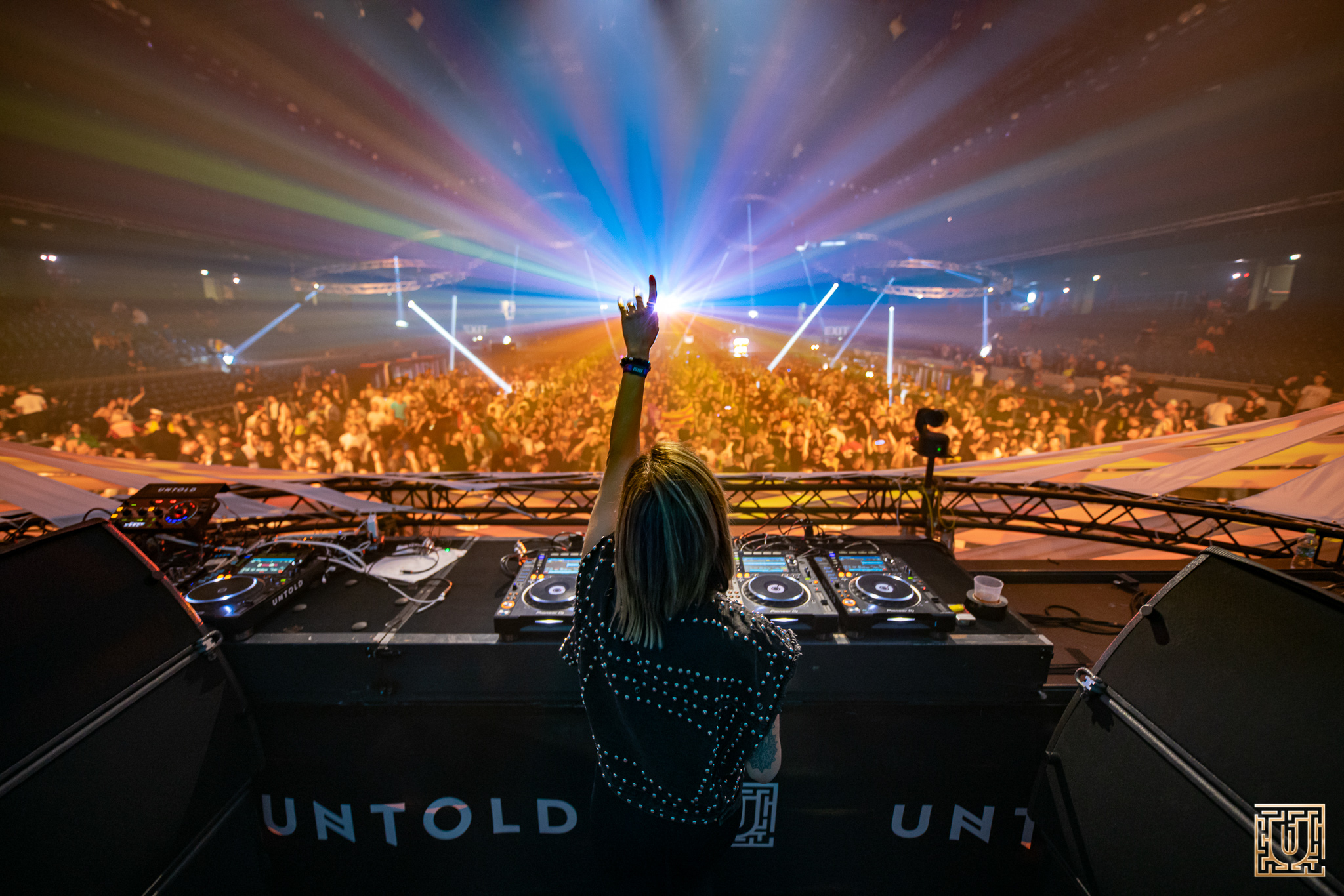 Her set from UNTOLD festival can be enjoyed below!