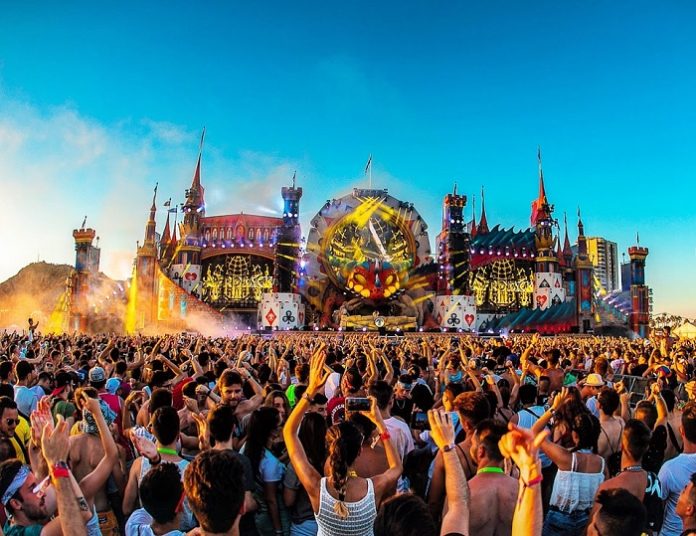 Known for its magical stage designs, mesmeric lighting and next level pyrotechnic and visual shows, Valencia's Medusa Festival is quickly becoming one of the world's best electronic dance music festivals. 
Our team had the great pleasure to sit down with Medusa Festival's director Javier and we had a conversation about their incredible event, their team, what's their plan for the future and many more.
Check out the full interview below!
What is a day in your life like? What efforts went into making the 2020 edition of Medusa Festival better than previous years?
Well, I wake up very early and I'm spending the whole day in team meetings, brainstorming and checking ideas about how to offer a better experience to our customers and for everyone set to attend the festival.
What's the capacity of Medusa Festival this year – has this size increased much since the first edition of the festival?
We are aiming to have 350,000 visitors for that week. The event started with a humble idea and we had 14,000 visitors back in 2014. 2015 we saw 67,000, in 2016 there were 145,000, 2017 approximately 180,000, through to the most recent years of 2018 with 300,000 and finally, 2019 with 315,000 visitors. Huge numbers!
What are the biggest challenges right now, when working on a festival of this scale?
We always try to offer a better and bigger experience to our crowd each year. This year we are presenting a circus-themed party and we want to have them experiencing the most interactive and exciting time. This is more than just a music-experience and we can't wait to share this!
Medusa Festival brings together a variety of electronic genres – who are you most looking forward to having perform this year?
I can't wait to see the likes of Carl Cox and Martin Garrix performing, but i'm also excited with many other names to fill the stage
How many people are involved in the production of Medusa? It must be a huge team!
We have more than 600 people working in this edition. People cant imagine how hard is to keep a good communication with such a big team.
Valencia is an incredible city, what can party goers expect, not just from the festival, in the area?
Valencia is one of the most beautiful cities in Europe 100%. Ciudad de las Artes y las Ciencias is a must. There are also many special places, restaurants, museums…
If you could describe the Medusa Festival in one sentence, what would it be?
A Dream.
Medusa Festival is scheduled to take place on 7th – 9th August 2020