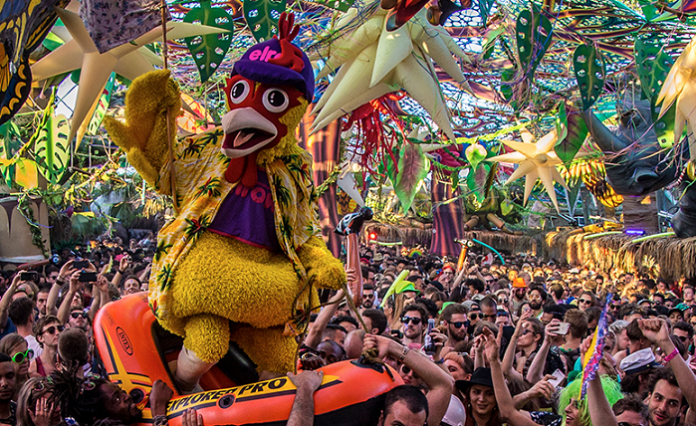 On March 15th, elrow began offering Live Sessions through Facebook Live with some of its resident artists and friends such as Andrés Campo and Bastian Bux, who have gone above and beyond to provide fans with some of their best sessions, and above all have provided entertainment in these days of quarantine.
Due to the popularity of the streams, elrow has decided to continue broadcasting its "Home Sessions" indefinitely every Sunday from 4:00 p.m. C.E.T. They will convert the action to a live program format and from its next edition on the 29th of March with Desperados coming on board as the main sponsor and DJ Mag Spain joining the party.
Also noteworthy is the collaboration of digital media such as @technomad and @techno.withus that will promote the program on their official Instagram channels in Spain and the United States.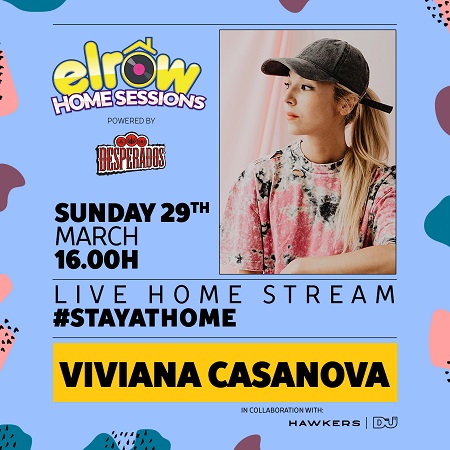 The next artist on board for the Home Sessions will be the new Resident DJ Viviana Casanova. Viviana joined the ranks of elrow last year, after putting her music in clubs and festivals such as the Origen Fest in Mallorca, the Blue Marlin in Ibiza and Sala Apolo in Barcelona among many others. Viviana defines her music as a mix of Deep, Tech-House, and Techno with rhythms from Hip Hop.
If, after the session, you also want to become an artist of elrow, try doing the Challenge that they have launched on TikTok called #Showencasa and show them your DJ skills – have fun with it! Challenge Link here.
RECOMMENDATIONS:
In the coming days, these are the best preventative measures we can all take to help:
– Avoid leaving the house if it is not essential
– Limit visits elsewhere unless they are absolutely essential
– Avoid traveling where possible
– Do not saturate the emergency services with calls if it is not strictly necessary
– Follow all the hygiene and prevention measures that the Government has recommended
– Find out up to date info only through official channels, such as @sanidadgob on Twitter