Eli & Fur have established themselves as songwriters, producers, vocalists and performers and risen to the forefront of the international house and techno scene.
Hailing from London, their steady slew of releases on their own label NYX Music as well as seminal imprints including Crosstown Rebels and SIKR have garnered them a reputation for dark and emotive soundscapes built for the dancefloor. The duo's next single 'Fuse' is released today via Armada Electronic Elements, home to the likes of underground electronic heavyweights like Jan Blomqvist and Tensnake.
'Fuse' marks the start of a new sound evolution for Eli & Fur and sees them exploring a pop sensibility with more downtempo and leftfield aesthetics. 'Fuse' is a heady and nostalgic slice of '80s electronica, fusing melodic and emotive synth lines with layers of soft and luscious pads.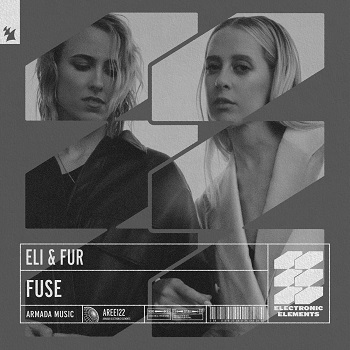 The track is inspired by key formative influences for Eli & Fur, including Depeche Mode and Joy Division: "We've been playing 'Fuse' out for a year and it always connected so well with crowds we've played to. We love the nostalgia in it, as well as how it feels not only like a dance track but as a song with a story as well. Whenever we listen to it or play it out, it reminds us of the state of mind we were in when making it. It's a really special one to us and we really feel it encapsulates important parts of our musical influences as well as our own sound."
Listen to the track below.