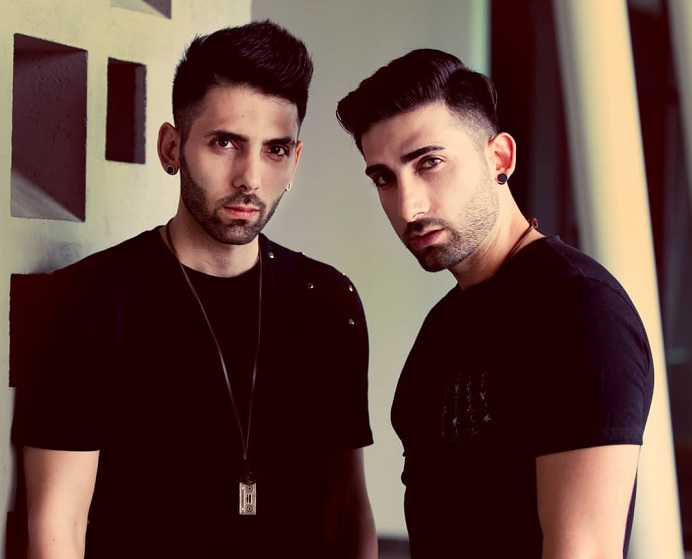 Armia and Arsham otherwise known as the Vessbroz have had an exceptional career with an accolade list as long as your arm with achievements such as  Billboard chart positions, film composing and support from some of the biggest artists on the planet. That's why we decided to sit down with the brothers to discuss some of the throwback tracks from their childhood.
Check out what they had to say below:
Well, it was really difficult to pick only 10 songs from those epic masterpieces,
and actually, it was really fun for us personally to bring back all those memories
and one thing to note, this list is not based on any order and we love all these
songs equally!
1. The Pussycat Dolls – Buttons ft. Snoop Dogg
Ever since we were kids, we always liked strange and fresh sounds, and this song was completely different to any other song at the time. We loved the middle east kind of vibe in it so we could relate to it. Nicole Scherzinger's voice combined with Snoop Dogg's cool rap lines was something that just blew us out the water!
2. DJ Alligator Project – The Whistle Song
I don't know where to start with this song, it had such an impact on us. Alligator was a Persian artist who made his career in Sweden. His music and story was an extraordinary inspiration for us and made us fall in love with dance music!
At the time I and my brother I were professional basketball players and we were listening to high energy music over and over again before competitions and this track and other songs of DJ Aligator were always our first choices.
3. Scooter – The Logical Song
As a basketball and skate players, we always welcomed songs that brought our madness to the next level if you know what I'm mean 🙂 The mic vocal in the broken part followed by a massive drop… even to this day I can't help but dance along!
4. Michael Jackson – They Don't Care About Us
Back in the day, we didn't know how to speak English and we didn't have any idea what he was saying but the song and its melody has a special gravity that pulled us to it, that was the time that we experienced, the music itself as a language! This song was something that all the youngsters in Iran could relate to. "All I wanna say is that they don't really care about us!"
5. The Black Eyed Peas – Shut Up
We can't talk about tracks from our childhood without mentioning the legendary Black Eyed Peas! The song and music video were so damn cool, I can't even tell you how many times we watched this music video with the volume turned right up! We got many complaints from our neighbors because of loud music.
6. Sean Paul – Get Busy
This song had a great vibe, I remember we played it over and over for many years!
7. Eminem – Without Me
Those days U.S. rap was getting popular along Persian kids and we started to follow their style, wearing baggy jeans and loose clothing! I remember my brother Armia bought a baggy pants that was so loose and they became so popular between our friends, lol… how times have changed! We first discovered Eminem with this song and he became a legend to us ever since.
8. Jennifer Lopez – Jenny from the Block
Well…. it is impossible to grew up in 90s without listening to at least one J Lo song, this one will always be a tune!
9. Britney Spears – Baby One More Time
We actually came to know Britney from our father's music collection, my father was a huge fan and we love her style of music specially back then as well.
10. Enrique Iglesias – Hero
Oh, my goodness, I almost forgot this song and I had to change my number 10th to include this one! Okay… let me be completely honest even till now this is my number one song in my making love playlist haha! This song is a great song in every possible way, from the music video to the song itself.