These are strange times we're living in, and ones that are especially cruel for artists who seemed destined to have a breakout summer. One such DJ who looked set to do exactly that is Klaudia Gawlas, a German DJ and producer of some repute who's been filling dance floors across her native country for the last few years — and increasingly outside Germany too.
A lady who's as well versed in all things studio matters as she is the art of DJing, Gawlas is known for her tough-as-nails techno sound, but these days is equally as likely to fill her sets with melodic, tender touches as she is the harsher sound of techno. Although things might be on hold these days, we feel that Klaudia Gawlas will definitely still make a breakthrough soon.
With releases on Pan Pot's Second State, Joseph Capriati's Redimension and most recently, the always on-point FORM Music, hers is a well-worth checking out discography. Even more so during these times!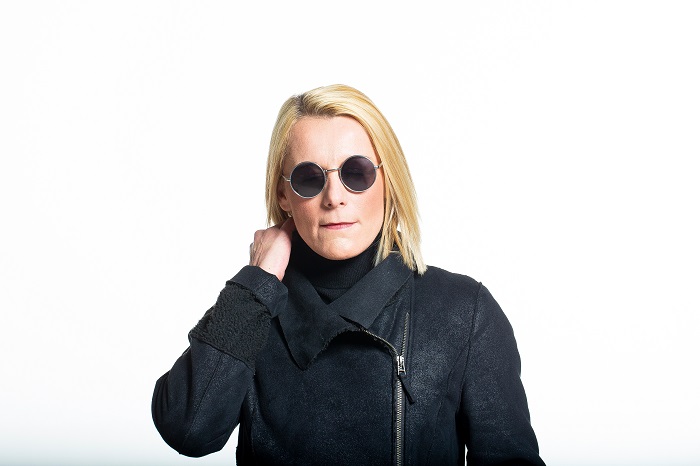 Here, we put some questions to the lady off the hour…
Where are you? Are you in lockdown right now?
At the moment I am at home in my house in Bavaria and we don't have a complete lockdown. It´s spooky somehow and the streets are almost empty, shops are closed and almost every daily living is limited.
How will you stay by while at home, will you be able to be creative?
Of course I try to work. I still have some Office work to finish and I try to use my time for producing my tracks. I have a lot of time and want to use it also for studio.
You have released on Pan Pot's Second State, Joseph Capriati's Redimensions and Italian label, Jam. How did you come to all these? Did you send them demos?
Well, I know the guys from Pan Pot and I really love their label. When I finished The Matrix with Flug, I thought it might fit best on Second State. So I ended the demo. Bit different with Joseph. I met him at a event in Germany and he was already playing many tracks of me. He asked me if I could send him some promos, as he likes my music a lot. It was probably the best day of my life to hear that. I was so happy. I sended all my new and best tracks. He signed it.
Do you write differently for each label according to their sound or do you just do you?
I just do. It would be hard for me to just work for the label. I do music because I love it, and when there is an idea, I try to finish it. Sometimes I need to watch out not to end cheesy, and sometimes is less more, but I just want to create good techno. And when it´s finished I look around and search for a label.
Tell us about your new one for FORM Music? What inspired it, was there a concept for the EP?
I was inspired by a festival last year. We had so much fun and there was so much positive energy at this night. So I came to the studio and could feel this festival vibe. Started to create something what reminds me on good festivals I´ve been to. Those feelings are in this track. I was looking for a remixer and I love Julian Jeweils work. And I met him when this track was ready and asked him right away for a remix. He said yes, that's how this started.
What gear do you use to make music? Are you a hardware or software kind of person?
It depends on my mood but first I work with Ableton. During the last years my studio got bigger and bigger with hardware. I also love it to play and create Techno with hardware. I am much faster with software but I love to touch some knobs and feel what I change on hardware. To touch the knobs, to hear this machine breathing and working. So I actually do a mix of both.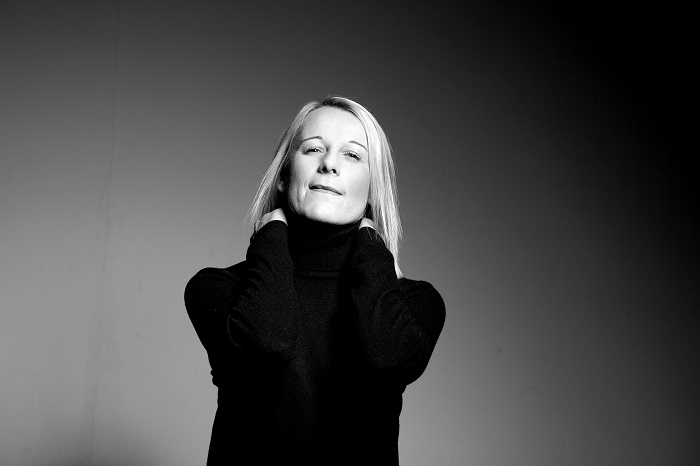 How and when and where did you get into electronic music in Poland? What parties and labels and DJs turned you on?
I got into techno in Germany at the age of 13. My aunt gave me a Jeff Mills tape and I started to listen to it all day long. First I thought it sounds like a look for 1 hour, but I tried to listen it closer and could suddenly hear all the changings. I felt in love. I was too young for Raves and Parties but I started to listen to Trance Music a bit. I just loved the Bass. Later I started to go out and ended up as a Raver in front of DJ Rush, Jeff Mills, Takkyu Ishino.
What is the scene like out there, what is the popular sound right now, and what is the unique sonic identity of Polish electronic music?
I can´t tell you. I life in Germany and I only play maybe once a year in my homeland Poland. I left Poland when I was 9 years old. But what I can see is that it´s growing and the younger people start to create good parties and getting more and more into it.
What will be the first thing you do when lockdown is over?
Party as long as I can for sure! 🙂
What else are you working on?
I am working on many new tracks and still have some new productions in my pipeline which want to be released. Actually I am thinking of a new album, but this takes time and is a longer story to tell…