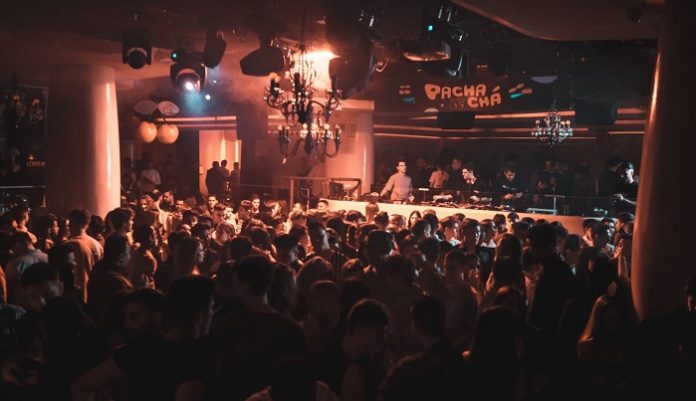 Arriving at a time of isolation with many individuals longing for a night out on the dancefloor, Pacha Ibiza announces its new 'House Party' concept taking place this Saturday 25th April.
A charitable initiative to raise funds for Ibiza Red Cross in aid of the Covid-19 impact, 'House Party' will allow 500 lucky individuals to get involved in an interactive clubbing experience from the comfort of their own homes.
With an impressive lineup of artists who need little introduction; Bedouin, Claptone, Felix Da Housecat, House Keeping, Pete Tong, and Sebastian Gamboa, the online clubbing experience is set to be one to mark a moment of change in history for the iconic club.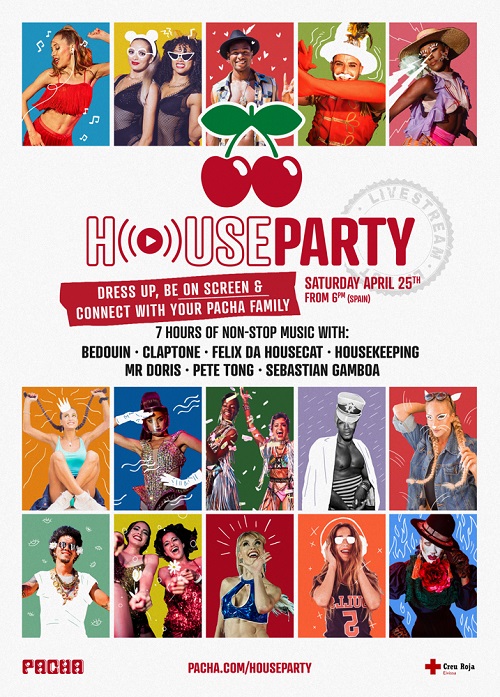 Satisfying the clubbing desires of 500 participants on a first come first served basis, Pacha's 'House Party' is an interactive online party where all involved will appear together on screen. Those who make the cut will be able to interact with the other 499, meanwhile, those who aren't as fortunate will be able to tune in via Facebook livestream and enjoy music from the upper echelons of dance music whilst raising money to mitigate the impact of Covid-19 in Ibiza.
A unique and inclusive event that will allow for people to reimagine themselves back in the unique setting of the club. Pacha extends an open invite to dress your best and join in the party with likeminded lovers of electronic music. The stream reached all over the world and will be broadcasted for 6 hours of non-stop music.
Donations can be made via link.
Line-up & set times –
6pm-7pm: Mr Doris
7pm-8pm: Sebastian Gamboa
8pm-9pm: Felix Da Housecat
9pm-10pm: Housekeeping
10pm-11pm: Claptone
11pm:00: Pete Tong
00-01am: Bedouin