For two days of revelry and royalty, Pasquale Rotella hosted the Kings and Queens of dance music as the Middlelands Virtual Rave-A-Thon broadcasted to more than 1.6 million loyal subjects across the globe.
During the Rave-A-Thon's new, extended hours, 4B, Audien, Autograf, Black Gummy, Breathe Carolina, Chromeo, Dustycloud, GG Magree, JSTJR, Kompany, Krewella, Lucati, Modestep, SAYMYNAME, Tokimonsta, and Yolanda Be Cool hit the decks during the two-day adventure for the ages.
Enhancing the magic, diversity, and community that Insomniac's Virtual Rave-A-Thon's have created, the renaissance-era setting brought forth 15 king-sized, extended performances.
Audien took to the decks playing a variety of iconic throwback tunes, while Modestep brought the energy during a heavy-hitting dubstep set before SAYMYNAME closed out his second Rave-A-Thon performance with his signature hard trap sound.
Saturday featured Queen GG Magree, whose performance included a specially themed medieval introduction, the funk lords themselves, Chromeo, while Tokimonsta, JSTJR, Krewella, and more also took to the throne throughout the weekend.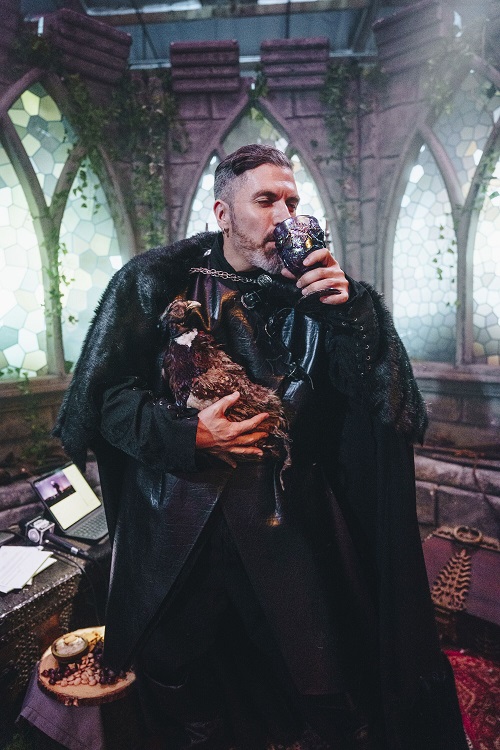 Next up in the successful series of Insomniac's Virtual Rave-A-Thon's, EDC Las Vegas is going Virtual. On Friday, May 15 through Sunday, May 17, Pasquale Rotella will host three nights of the biggest Rave-A-Thon yet, featuring multiple stages, multiple channels, exclusive artist interviews, and much more. Additional details will be announced soon.
Insomniac is currently also broadcasting classic sets and festival footage from its vast archives, including performances from EDC Las Vegas, EDC Orlando, EDC Mexico, HARD Summer, and the Okeechobee Festival. Dubbed Insomniac REWIND, the programming kicked off Thursday, March 19, and continues to broadcast 24/7 on TV.Insomniac.com.
Watch the Relive the Middlelands #VirtualRaveAThon below.