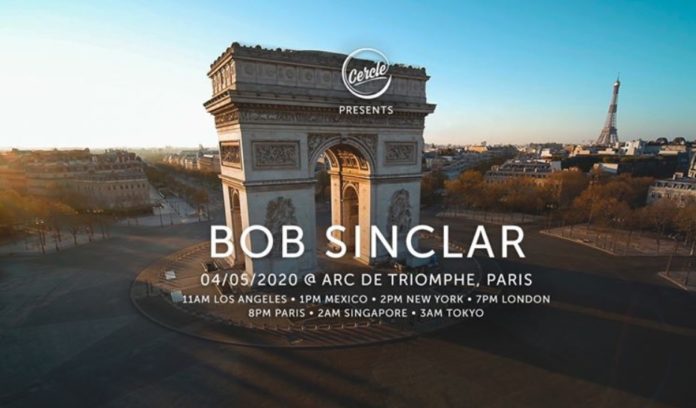 After a brief hiatus, world's best dance music livestreaming platform, Cercle returns with another highly anticipated project as they host legendary DJ and producer, Bob Sinclar in Paris, France.
On Monday, May 4th, the major streaming company gives fans another unique experience as Bob Sinclar is set to perform a very unique set from the summit of the Arc de Triomphe, in Paris. The event is a special one, as it aims to raise funds for the fight against COVID-19 and is in collaboration with iRaiser and le Centre des monuments nationaux.
As mentioned above, all donations will directly help three organizations that are on the front lines fighting the pandemic. The fondation de France, the Medecins Sans Frontieres, and the One-O-One.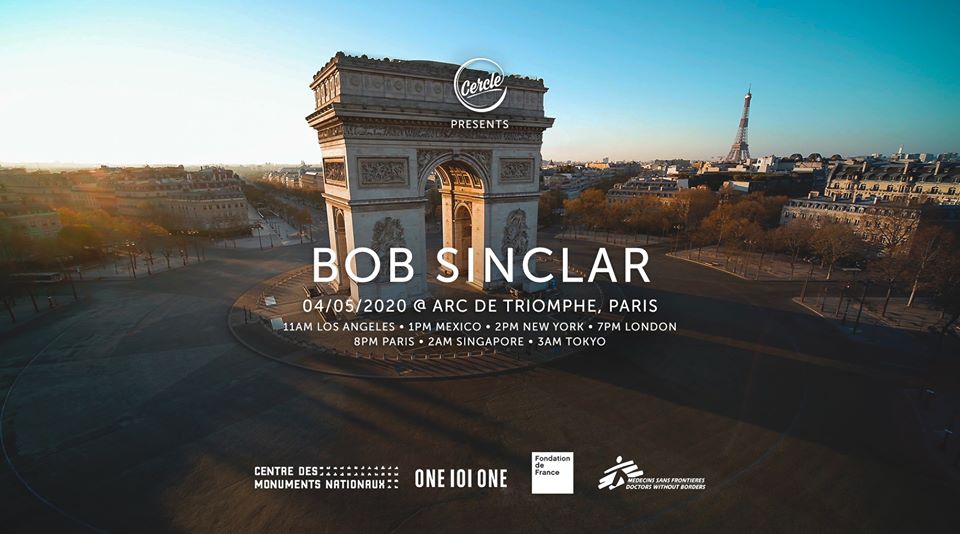 Cercle is calling on artists, labels, producers, and actors in the music world to join in on the, "Music Against Covid" movement. Here is the link provided to help raise funds for the cause.
This event is forbidden to the public during the period of lockdown. When the show starts, Cercle have announced that a very small team will open the show as they practice safe social distancing guidelines recommended by World Health Organisation.
The live will begin at 20:00 PM just after the applause to caregivers and will be broadcasted live on Cercle's facebook page.