TML by Tomorrowland, the fashion label behind one of the world's most popular music festivals Tomorrowland, unveils a brand-new collection.
The Unite Forever capsule collection is built around the festival's iconic values – Live Today, Love Tomorrow, Unite Forever – and embodies a visual expression of these values that define the People of Tomorrow; its free spirited fans across the globe who interact and support each other as one large global community, united through the unconditional love for music, spreading positive vibes and radiating friendship, love and unity.
Carefully curated by the Belgian team, the collection features 11 timeless pieces – including t-shirts, sweatshirts, hoodies and joggers – which come together to inspire a beautiful appearance and a bold statement. The clean embroidered 'Live Today, Love Tomorrow, Unite Forever' lettering on every silhouette gives it that standout touch, designed to be as strong and bold as the people wearing them. The pieces are eye-catching and boast a relaxed fit that is ideal for the warmer days.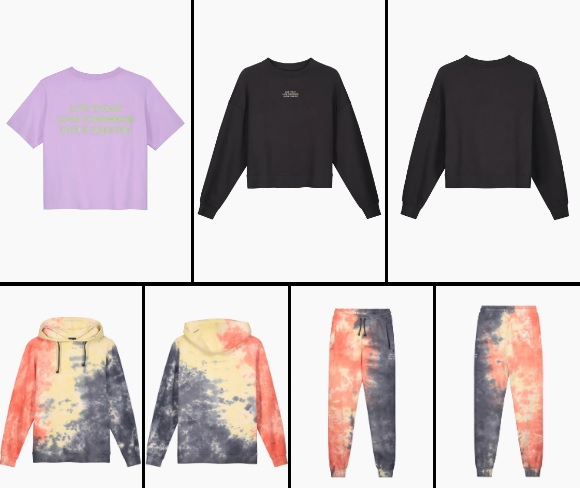 The Unite Forever capsule also encompasses a handful of tie-dye items, whose fresh spring tones add some extra color for a bold look and are perfect for those sunny days. Featuring an ankle-length sweatpants, hoodie and t-shirt, the playful and refreshing tie-dye pieces offer the perfect lean-on for neutrals in your existing wardrobe for a more elevated pop of color. The comfortable fit guarantees freedom of movement on your everyday adventures – be it inside or outside. Thanks to the unique tie-dye pattern, every hoodie, t-shirt or pair of pants is different.
Here's what the team behind Tomorrowland had to say about their brand new collection:
"We are all far away, but never so connected. We cherish unforgettable memories, dream about tomorrow. We share one rhythm, united through music. This is our story, the People of Tomorrow. We Live Today, Love Tomorrow, and Unite Forever."
Last but not least, TML by Tomorrowland also drops a wide array of new official Tomorrowland caps: a huge selection of headwear featuring the signature embroidered Tomorrowland Icon Logo to give positive vibes throughout the day.
The Unite Forever capsule ranges in price from € 35 to € 145. Pieces are available to shop online now.