Taken from her album Auraa, Ellen Allien's 'True Romantics' and 'Hello' make up a compelling double header. Auraa is Ellen's latest album project, inspired by the notion that we are not alone in this realm, exploring the possibilities of unseen entities cohabiting with us in our mortal plane.
'True Romantics' operates at full canter, the beats percolating with force as searing, heartfelt pads drift gently way above the low end. It's one for the Lovers out there, stimulating the higher mental auric body with its high vibrational field.
Emotive analogue bleeps and a cyborg-esque pitched-down vocal add to the emotionally-driven power of this cut, complementing the undulating percussion to create a highly evocative composition. Your heart beats in unison with your lover, grey skies turn to blue, the sun blazes down and, in that moment, everything feels just right…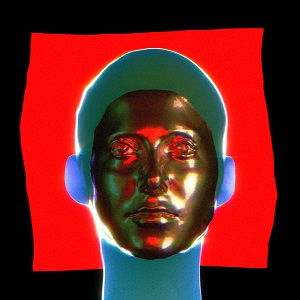 On the flip 'Hello' combines spritely acid lines and stomping beats to pound your cranium. The drums crash down with considerable force as a monumental bassline sends out earth shattering waves of vibration that reach 8.0 magnitude on the Richter scale. Vocals swirl around the acid lines, lulling you into a trance-like state, taking you to ecstasy.
Listen to True Romantics below!