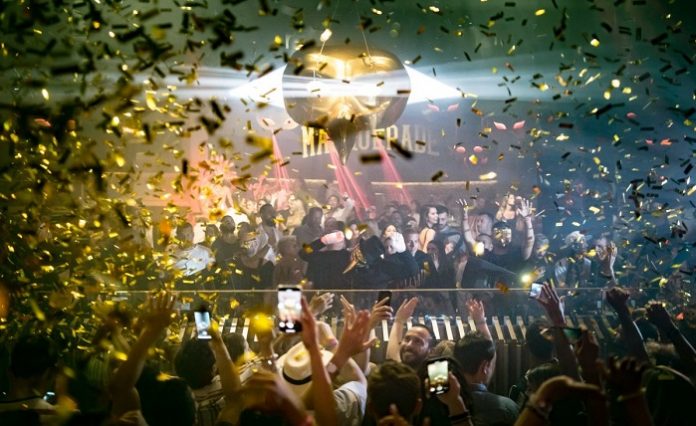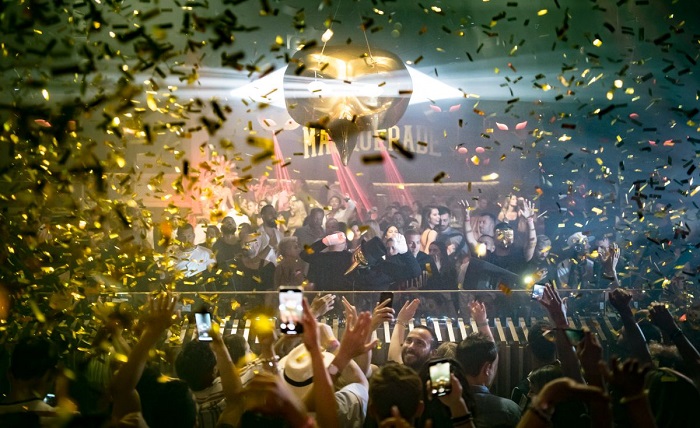 Pacha brings music, fun and people connections, and we want to use that spirit to bring a large online audience to participate on the interactive experience and donate for the Red Cross.
Pacha Ibiza is undoubtedly a pioneer in the field of music and entertainment, given that it has innovated and reinvented itself over the decades to be on top of the world's nightclubs, remaining in force for almost 50 years. An achievement that few can boast (if any).
Next Saturday, May 23rd, Pacha Ibiza will turn the video conferencing platform Zoom into a great dance floor where thousand people from different countries can join at home the best music of all. The 7-hour uninterrupted music event featured special DJ sets from Cyril Claudel, Mambo Brothers, Ida Engberg, Pete Tong, Dj Oliver, Erick Morillo and DJ Chus to create the largest and most fun virtual dance floor in the world. This time, keeping the social distance and without having to give up the Pacha Ibiza experience in its purest form: music, fun and a little bit of madness.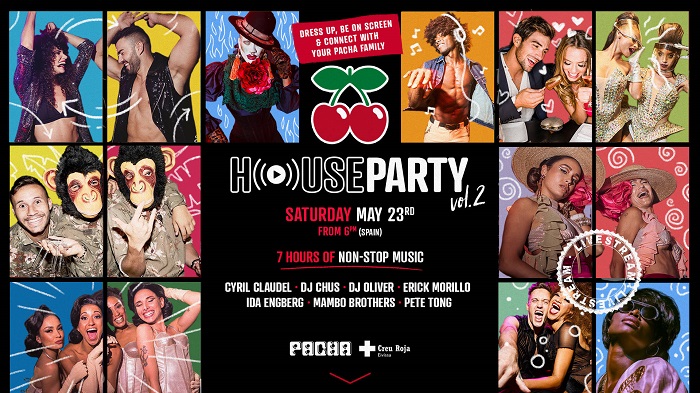 Through the initiative Pacha Ibiza and the DJ's demonstrated, once again, that music, fun and entertainment can be in solidarity. Throughout the festival and in the following days, a solidarity platform has been activated to raise funds for the Red Cross in Ibiza (gofundme.com/pacha), to help in its fight against the Corona Virus. More than €6,000 have been raised that will go to solidarity projects in favor of the neediest of the White Island in the first party, so we invite to participate everyone to beat the record!
Manuel Marín, President of the Red Cross in Ibiza said:
"Having the support of Pacha, who are unconditionally supporting us through solidarity initiatives, allows us to better adapt our response to this new context and face the pandemic with more resources. Thanks to the solidarity of many people we will be able to continue supporting those who need it most and minimize the impact produced by COVID-19 in Ibiza.
Thanks to all those who have made it possible for the dance floor of Pacha to continue offering the best music….
See you the next Saturday to keep dancing for a solidary cause!"
Date: Saturday 23rd May
Time: 6 pm CET
Line up::
Cyril Claudel: 6-7pm
Mambo Brothers: 7-8pm
Ida Engberg: 8-9pm
Pete Tong: 9-10pm
Dj Oliver: 10-11pm
Erick Morillo: 11-12am
DJ Chus: 12-01am
Join the most interactive experience through Zoom here or visit the Youtube channel for the 7 hours of music livestream